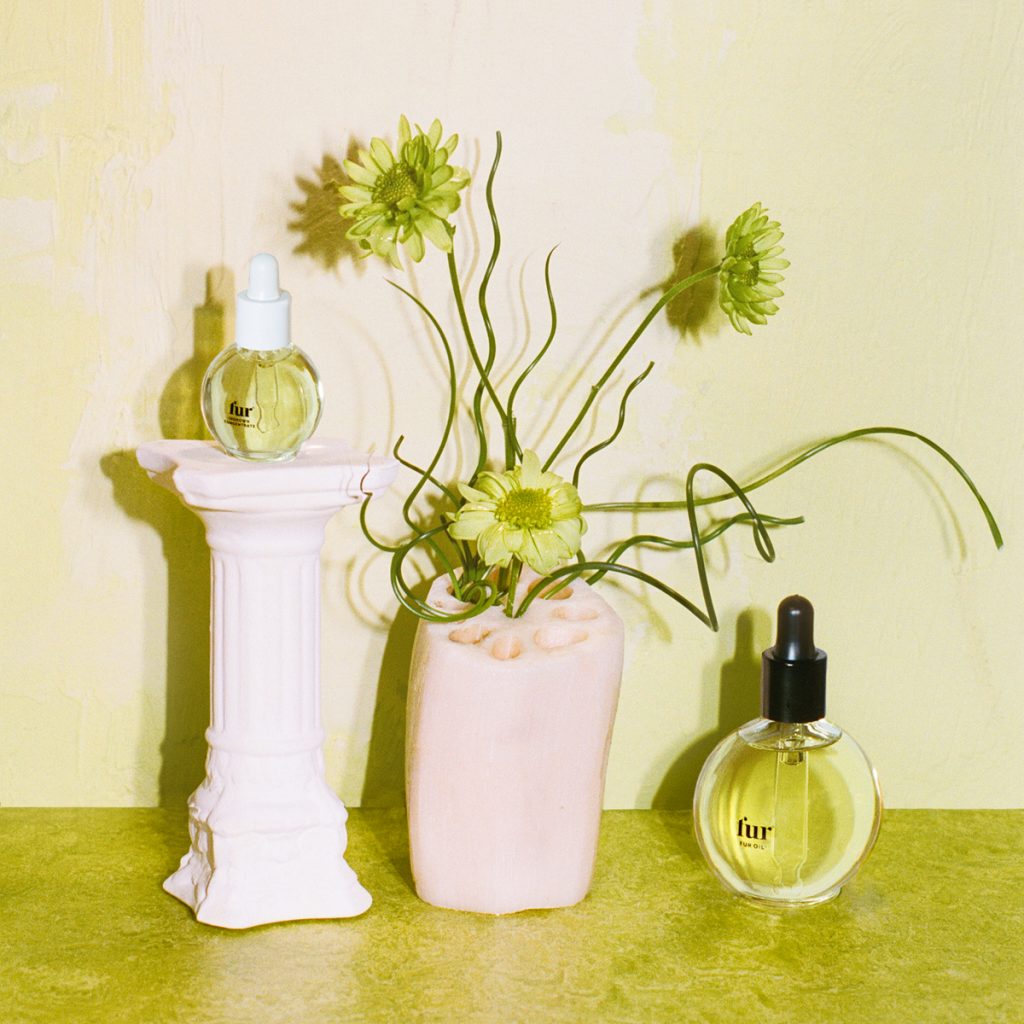 We are excited to share two new products to hit our shelves in 2020. If you've ever struggled with sensitive skin or irritation from shaving and waxing, we have a treat for you! Introducing: FUR! These lightweight oils were made to soothe the most sensitive areas – specifically areas of the body that are waxed or shaved. They gently soften hair and clear pores for fewer ingrowns and healthier skin.
FUR OIL, $46
Fur Oil is meant to be used everywhere hair meets skin, including the pubic area, underarms, chest, legs and face. This original oil can really do it all – try it as a cuticle softener, split end sealer, tattoo aftercare, scalp conditioner, and bath oil.
INGROWN CONCENTRATE, $28
The Ingrown Concentrate is a soothing spot treatment for your most delicate areas. This oil can be used anywhere prone to redness or irritation like your underarms, pubic area, legs, brows, lips and chin. BONUS! Ingrown Concentrate also comes with a small mitt used to help exfoliate these sensitive areas in the shower prior to application which really assists the healing of ingrowns, bumps and razor burn.
Available now at most Juut Salonspas!
Fur Oil and Ingrown Concentrate are not available at our Woodbury Store in Kowalski's, Scottsdale or Intoto Salon by Juut.
Source: furyou.com