We're in the industry of beauty, which means we get to test, use, and play with hundreds of haircare, skincare, and body products. In short, we're experts.   Check out our favorite Juut items to help you turn over a new leaf this fall!
SPRAYOLOGY


What is it?
Sprayology is a line healthy and safe homeopathic vitamin sprays. Homeopathy is based on the premise that certain natural substances are able to stimulate the body's own healing mechanisms by allowing the body to heal itself. Sprays are used as an alternative to vitamin pills because the body absorbs them faster and more effectively than a traditional pill.

Why do we love it?
The sprays are divided into four categories by use: rejuvenating, relieving, restoring, rebuilding. Some intriguing vitamin sprays we have to point out:Woman Power, PMS Support (Really!), and ImmunoBooster.
Bonus!
Unlike herbal and nutritional supplements, the FDA regulates homeopathy – and all statements made by Sprayology. Since the sprays are used under the tongue they taste great too! Don't buy it? Juut St. Paul and Wayzata have testers available.  PLUS: All Juut locations will carry Sprayology in the next few weeks.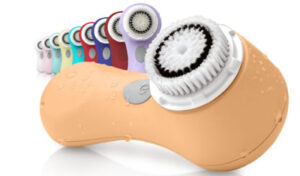 CLARISONIC MIA
What is it?
The MIA is a smaller 1-Speed version of the Clarisonic Pro cleansing system.  This tiny machine uses more than 300 movements per second to gently remove 6 times more makeup than cleansing with your hands alone. SIX TIMES! Anyone else's face feeling dirty right about now?
Why do we love it?
It's easier, faster and more effective than your current cleansing routine. Don't wear face makeup? It also removes two times more dirt and oil from your lovely mug. When your face is clean, your face creams and makeup will work better than ever!
Bonus!
Thanks to the success of the Mia, Clarisonic is offering a giant price reduction! Formerly $149, the Mia is currently selling for $119! Yes!! The new price is reflected at all Juut locations.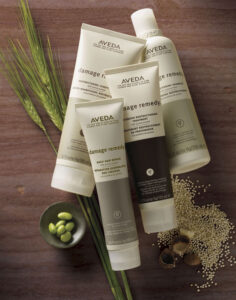 What is it?
Aveda's Damage Remedy is a new system of protective and reparative hair care products including shampoo, conditioner, daily hair repair, and an intensive restructuring treatment.
Why do we love it?
If your hair is colored, blow-dried, straightened or curled your hair needs this. In short, if you have hair, you need this. The line is packed with natural proteins and nutrients to save your over-worked hair, so your hair can work it. Daily Hair Repair leave-in treatment instantly repairs damaged hair by 26% and received a 98% approval rating from users!
Bonus!
If you can't get enough, Damage Remedy Shampoo and Conditioner are available in liter sizes at Juut!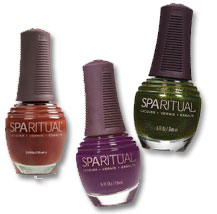 SPARITUAL NAIL LACQUERS
What is it?
SpaRitual nail lacquers offer a wide variety of polish for your nails that are naturally colored and free of synthetic dyes.
Why do we love it?
There are so many things to love about SpaRitual – from eco-friendly packaging + product to a full list of vegan ingredients you'll be surprised at the wild range of colors offered!

Bonus!
New fall nail colors now in at Juut!