Source: Aveda
Have you ever wondered why Aveda products smell heavenly? The answer, in short, is expertise. Perfumers create the aromas from natural ingredients in Aveda's in-house Botanical Aroma Lab (seriously). Making their signature aromas themselves allows Aveda to be involved every step of the way, from sourcing raw materials to testing finished products. The result? Products that smell unforgettable—and unlike anything else on the market.
As luck would have it, we have excellent news for longtime fans of that distinct Aveda scent. New Pure-Fume Hair Mist is designed to envelop your hair in one of three brand-new aromas—as well as impart softness and shine. They're perfect for tossing in your bag to refresh your locks on the go and come in three distinct formulas: Alanara, Marassona, and Minhana.
ALANARA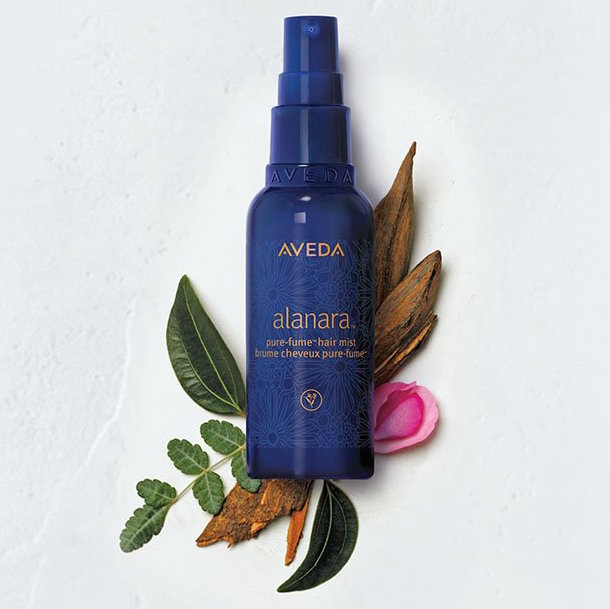 Source: Aveda
Alanara is a rich, woody aroma inspired by the ornate fragrances of the Fertile Crescent in the Middle East. Made with sandalwood, certified organic rose, oud, and a nourishing plant oil blend of certified organic sunflower and kukui seed oils, this quick-drying formula infuses hair with a natural softness and shine that lasts all day. It's easy to use—just spritz over your finished style for a fresh, exotic scent.
These aromas offer more than just a fresh, exotic smell and extra shine: sandalwood induces relaxation and quells feelings of undue stress, oud illuminates the mind and the kukui seed oil has been known to strengthen hair. We recommend using on days you need to stay especially sharp or connect with your creativity.
MARASSONA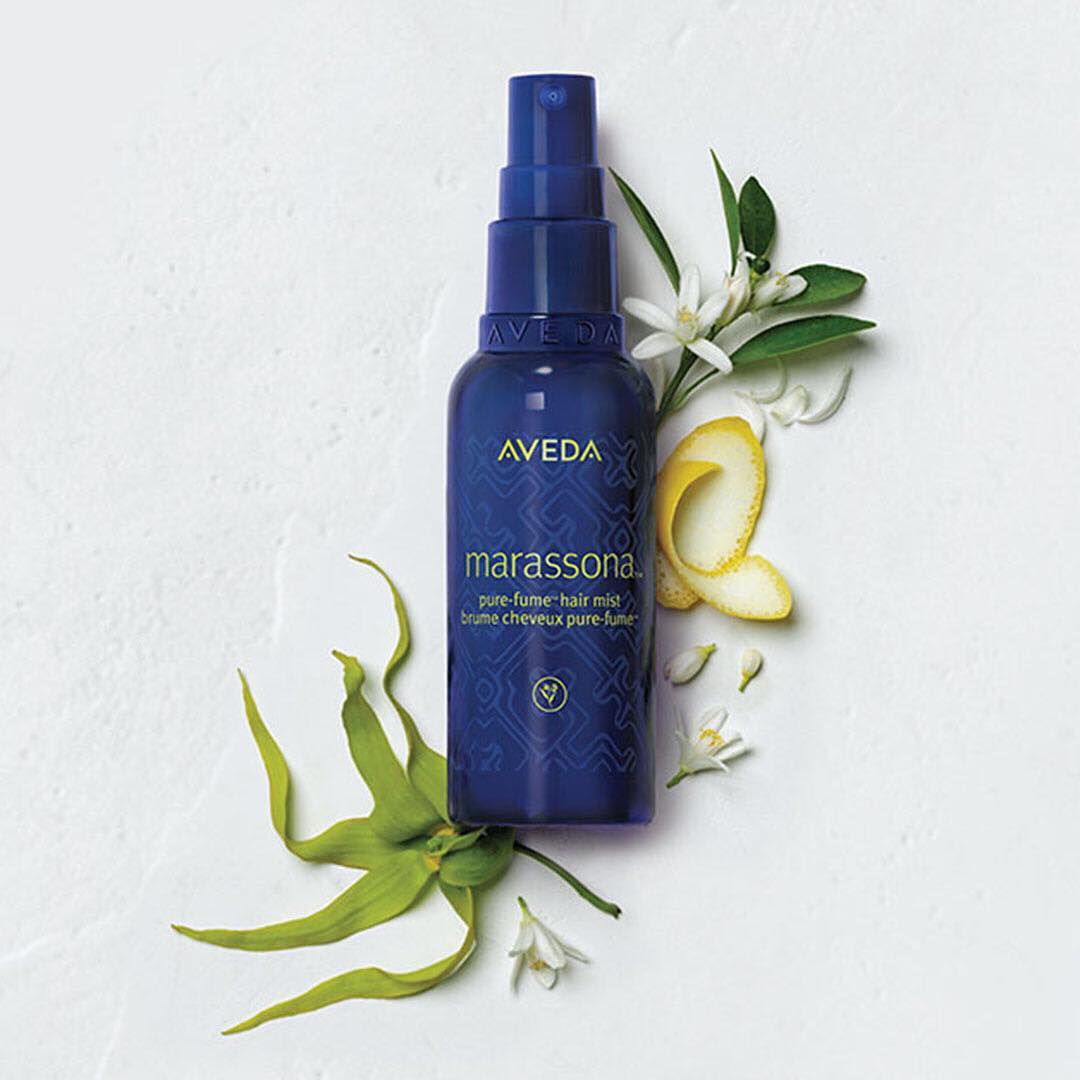 Source: Aveda
The tropical flowers found along Brazil's enchanting coastline inspired this fresh, clean, vibrant aroma. This scent is infused with organic lemon, which acts as a natural mood enhancer, and ylang ylang, a calming agent that also stimulates hair growth. Use to rediscover your zen during a stressful day at the office or for a botanical mood lift before you head out the door each morning.
MIHANA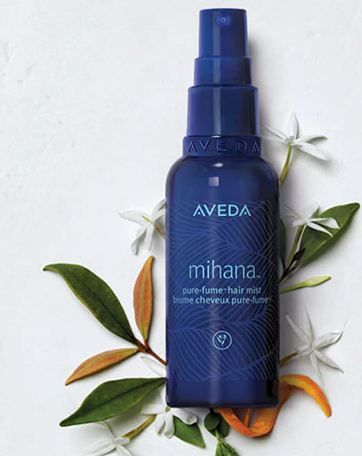 Source: Aveda
If you want to spice it up a little, try Mihana; it's a lush, savory blend of floral and bright citrus, inspired by the traditional gardens of Japan and Korea. In addition to boasting a beautiful aroma, the fragrance components are perfect for boosting your energy before a big meeting, presentation or interview: mandarin calms nerves and removes toxins, while jasmine promotes confidence and relieves depression.
Pro tip: Pure-Fume Hair Mists are great for those days when you're stretching the life of your last hair wash. Whether it's the second day or fourth, (no judgment here), use Aveda Shampure dry shampoo and conditioner, then finish with a spritz of your favorite Pure-Fume Hair Mist. You'll smell like you just waltzed out of the salon—guarantee it.
Ready to give Pure-Fume Hair Mists a try? Stop by to shop or ask for a finishing touch spritz after your next appointment. We carry them at all five of our award-winning best locations in Minneapolis, Tempe, and Palo Alto!