35 years ago, Juut Salonspa was born. It is a daydream turned reality and 35-year success story. Juut went from three employees to more than 450, and from one salon to eight. "It was an overnight success that only took three decades," owner and founder, David Wagner jokes. He notes that it was actually not an "overnight success" at all, instead attributing the salon's prestige to the vision, a lot of hard work, and a steady building of loyal guests that has allowed Juut to be the icon it is today. "It would not be what it is without the incredible community of guests, artists, support staff and managers." We thank you for the part you play in our story. We are so grateful. Read on to join us on a journey through the history of Juut and how we've gotten where we are today.
Beginnings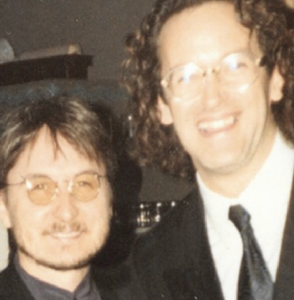 Wagner began his salon career at what is now known as the Aveda Institute Arts & Sciences Institute. Studying under Horst Rechelbacher, founder of Aveda, Wagner was soon invited to be his personal apprentice at the legendary Horst and Friends.
"This experience inspired me to study in Europe with some of the other great hairdressing masters including Vidal Sassoon, Luis Llongeras, Bruno Pittini, and Jacques Dessange," says Wagner.
After his time abroad, Wagner returned to Minneapolis and became a stylist at Horst Salons where things quickly excelled. That very same year, a 23-year-old Wagner would become Hairstylist of the Year and soon after, Manager and Vice President. Wagner and Horst became good friends and it was a time of great excitement and possibility.
Branching Out
One afternoon, over a plate of tortellini from Wagner's favorite Italian restaurant in Uptown Minneapolis, he saw an empty storefront and knew he needed to open his first salon in the space. It just felt … right. On September 22, 1986, he opened his first salon and called it Salon Salon. A second location was soon in the works and Horst, who was intensely focused on growing Aveda, suggested a merger of their salons. Aveda's growth started to build momentum requiring more of Horst's time and energy. Wagner was presented with an opportunity to buy Horst out, enabling him to become the sole owner of the first Aveda salons.
Why We're In The Daymaking Business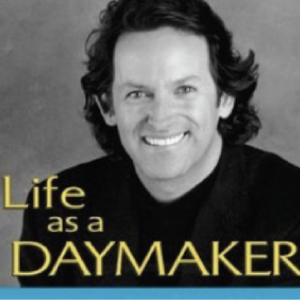 In 1998, Wagner decided to change the salon's name to something that represented more of a purpose versus just a name on the door.
He settled on JUUT which literally means to uplift humanity and serve others—and that is what we strive to do every day. Juut is not only our salon name, but it is our purpose. Daymaking, a term coined by Wagner, is the foundation of our customer experience at Juut and how we move about our lives.
Wagner eventually wrote a book on Daymaking called, "Life as a Daymaker," which was published and soon became a bestseller.
Today, we're proud to have roots in three states, with five salons in Minnesota, one in California, and two in Arizona. Our concept is simple—Daymaking—but it is also the root of our successes.
"We feel blessed every day, with every guest, to be able to live our purpose of making your day," says Wagner.
As Daymakers, we are honored to serve you with not only our technical talent but also with an open heart to uplift the way you look and feel.