In a world that often idolizes unattainable beauty standards, Jane Iredale makeup stands as a beacon of light, championing individuality and self-expression. Founded by Jane Iredale herself, this innovative cosmetics brand has garnered a  following for its commitment to natural, cruelty-free, and skin-loving formulations. Jane Iredale makeup is not just another makeup brand, but a catalyst for the beauty revolution.
Natural, Skin-Nurturing Formulas
The cornerstone of Jane Iredale makeup lies in its dedication to creating products that promote healthier skin. Unlike conventional makeup that may contain harsh chemicals and pore-clogging ingredients, Jane Iredale's line of cosmetics is formulated with nourishing minerals and botanical extracts. These carefully selected ingredients not only offer superior coverage and long-lasting wear but also work harmoniously with the skin to improve its overall heath and appearance.
Wide Range of Inclusive Products
Jane Iredale makeup understands that true beauty knows no boundaries, and inclusivity is at the core of their product offerings. Their extensive range of products caters to a diverse array of skin tones, types, and concerns. From foundations that adapt to different skin undertones to eyeshadows that flatter all eye colors, Jane Iredale ensures that everyone can find the perfect makeup to complement their individuality.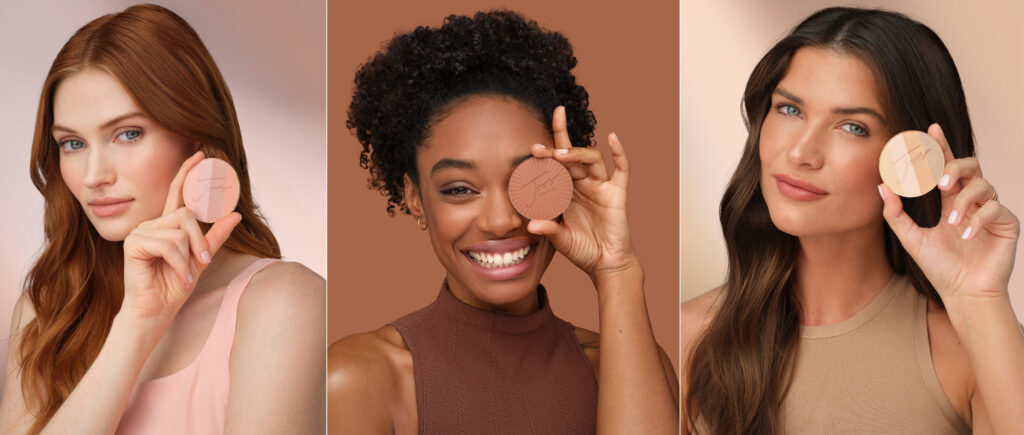 Cruelty-free and Environmentally Conscious
With a commitment to sustainability, Jane Iredale makeup is proud to be a cruelty-free brand. They do not test their products on animals, and their ingredients are ethically sourced. Additionally, the brand prioritizes eco-friendly practices, utilizing recyclable packaging and reducing waste wherever possible, demonstrating their dedication to a cleaner, greener planet.
A Holistic Approach to Beauty
Jane Iredale makeup's philosophy extends beyond physical beauty, emphasizing the importance of overall well-being. By using gentle, skin-friendly ingredients, the brand caters to those with sensitive skin and individuals who seek a more mindful approach to their beauty routine. Jane Iredale encourages self-care and self-acceptance.
---
We are thrilled to join this beauty revolution and announce Jane Iredale makeup is now available at all JUUT Salonspa locations. With a full line of products, including lips, brows, and face makeup, we know finding a starting place can be overwhelming. Thankfully, we've tried it all! Below are our must-haves to nourish the skin and put your healthy, confident face forward.
1.  PurePressed Base Mineral Foundation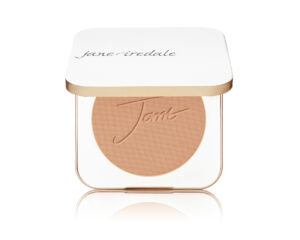 Jane Iredale makeup's number one best-selling one-step foundation, concealer, and SPF 20 sunscreen blurs lines and nourishes skin with weightless, medium-to-full coverage and a second-skin finish. ($46)
2. Beyond Matte Lip Stain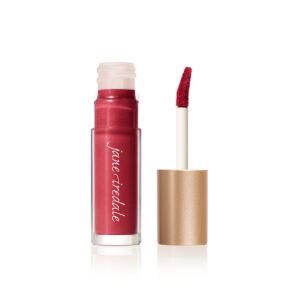 This rich, long-wearing matte liquid lipstick is formulated with plant-based oils that condition and protect for a chic, beyond matte look. ($32)
3. HydroPure Tinted Serum with Hyaluronic Acid & CoQ10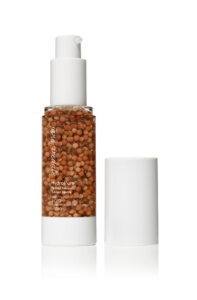 The one-of-a-kind ultra-hydrating tinted serum with Hyaluronic Acid helps plump, soothe, and even skin tone with sheer coverage for a dewy, youthful look. This is a perfect product for warm, summer days with lots of activity when you want your skin to look great, feel great, and be able to breathe! ($58)
4. PureBrow Brow Gel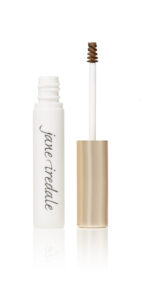 Jane Iredale makeup's creamy brow gel adds flexible hold and fullness while grooming brows into place. ($26)
5. Hydration Spray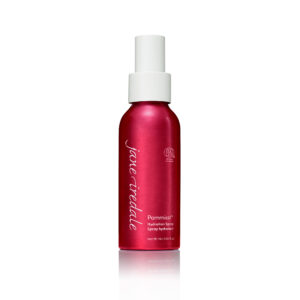 The antioxidant-rich, hydrating face spray locks in moisture, defends against free radical damage and sets makeup for a lasting, skin-like finish.
Jane Iredale has emerged as a trailblazer in the beauty industry, breaking away from the conventional norms and inspiring people to celebrate their uniqueness. With a diverse and inclusive range of products formulated to enhance natural beauty and nourish the skin, the brand sets a new standard for makeup. By embracing Jane Iredale makeup, you are not just choosing exceptional cosmetics; you are becoming part of a beauty revolution that celebrates individuality, inclusivity, and compassion for both ourselves and the world around us.