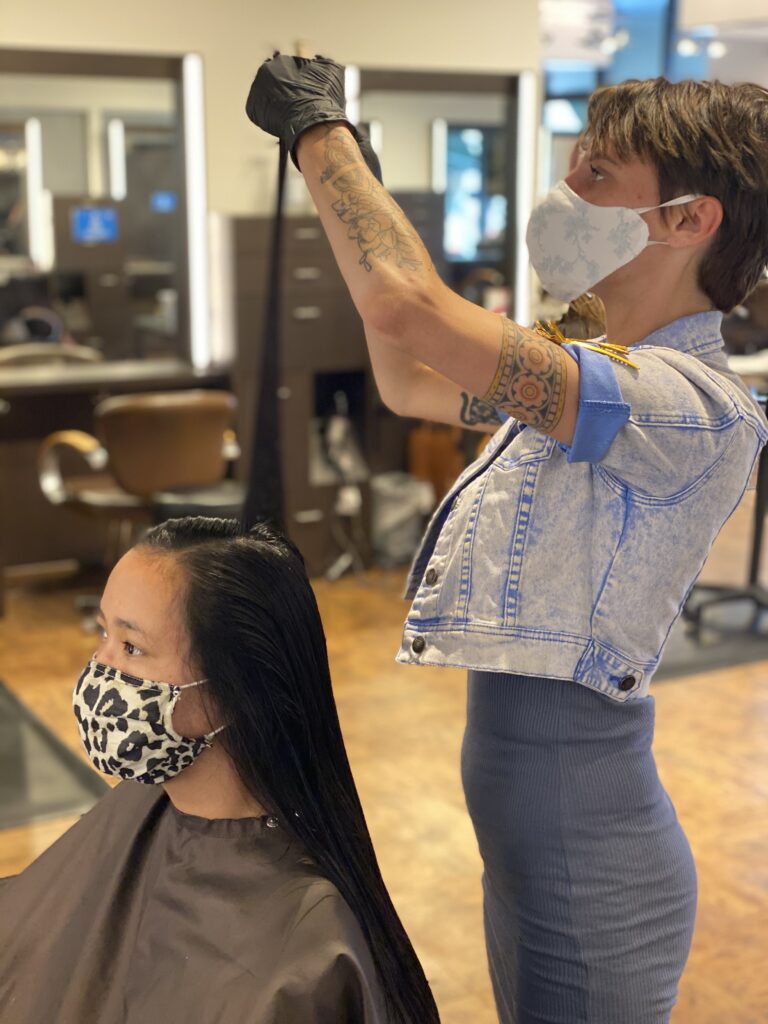 It has always been a priority at Juut Salonspa to serve our clients with the utmost care. While 2020 served us plenty of surprises, we maintain our integrity to provide a safe place to receive the best in beauty.
Due to COVID-19, the following protocols have been implemented to make you feel comfortable and assure you're taken care of while visiting Juut.
Contactless checkout available. Download the free Pocket Salon App. This app will allow you to check-in, purchase products, and checkout from the convenience of your phone!
Reduced blowout services. While we will open for hair services, we will be eliminating stand-alone blowout services and minimizing the air flow as much as possible while finishing our haircut and color guests.
We will greet you to begin our new entry procedure and share safety protocols. We ask that you arrive at your scheduled appointment time and no sooner. Our waiting area will remain closed. Upon arrival, we will be requiring each client to sign a service agreement acknowledging that they do not have symptoms. We will also be taking client temperatures and sanitizing hands before beginning each service.
Service reservation required. At this time, we are not able to accommodate walk-in service clients.
Please wear a face mask. Please wear a face mask that loops behind the ears rather than ties behind the head. We are requiring all clients and employees to wear a mask when visiting Juut.
Bring an extra layer. Because face masks will be required, we will be turning our thermostats down a bit. Please bring an extra layer to ensure you're comfortable.
Electronic payment only. We request non-cash transactions for all retail and service purchases.
---
The visit began with a screening for COVID and the request to use hand sanitizer. I found this to be very professional and caring. My stylist was right on time, friendly, attentive, and respectful. Excellent experience.

– Google review
---
Shop Aveda Online. If you prefer to do your shopping from home, you can now shop Juut for your Aveda products online. Select the link below based on the Juut Salon you typically visit.
Social distancing. We will be staffing the salon at per the direction of state government in order to accommodate proper social distancing.
Visiting solo. Due to capacity restrictions, we are unable to have clients invite children, family members, or friends to accompany them while they are receiving services. One additional person is allowed to accompany clients who are minor children or who may require assistance or supervision.
Beverage offering suspended. Our complimentary beverage offering has been temporarily suspended.
Your business has never meant more to us. We appreciate your loyalty and thank you for being a client at Juut Salonspa.
With gratitude,
The Juut Salonspa Family