By Woody Theis, Master Stylist at JUUT Salonspa in Edina
We all love to "Spring into Summer" with fresh ideas when it comes to getting ready. This season doesn't disappoint with a focus on women's power and strength. Designers gave us "Warrior Glam," "Goddess Energy," and a downright celebration of the female form.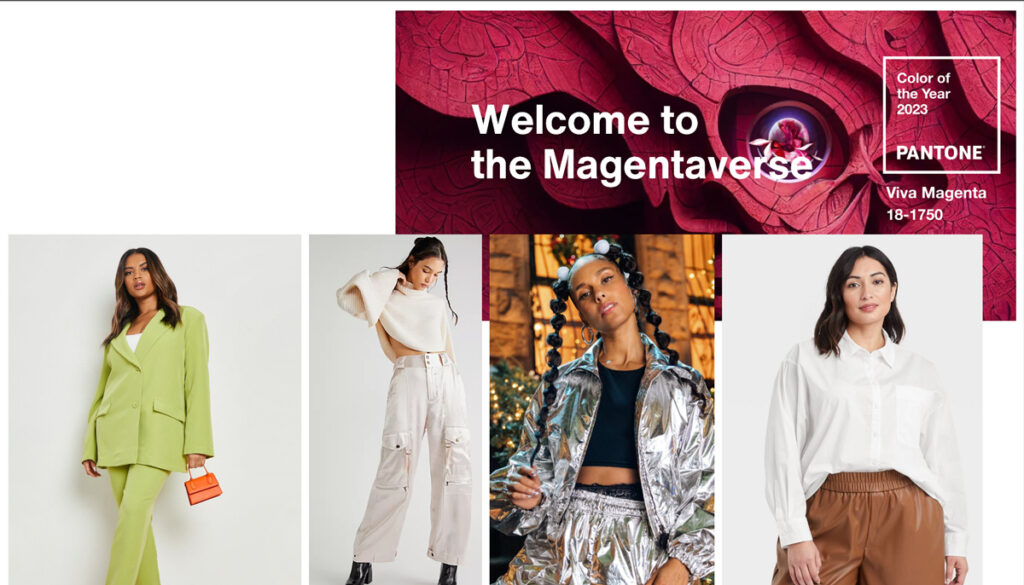 Ready for Anything!
If you are into looking ready for combat, try a pair of cargo pants, jacket or dress. They were all over the runways and are one of the staple pieces of this Spring Summer.
More Edgy?
Try a chrome bralette! Yes, chrome is in as well as any type of shiny metal. If you're not quite feeling the bralette, this also translates into accessories. Try a metallic handbag from Diesel or a pair of chrome pumps from Dior.
If Warrior Glam Isn't Your Jam?
Try color, specifically the Pantone color of the year, Viva Magenta! We also saw a beautiful palette of bright and saturated hues this season from bright pink to Kelly green to the brightest bright yellow. Generally, this Summer you will see head to toe color rather than prints, so lean into your Barbie core and wear hot pink everything!
Office Life is the Life for Me
If you are headed to the office this season, the must have item in your wardrobe is a double-breasted suit. Vogue magazine calls this look "Neo Minimalism" and was often seen in the color "coconut milk," the newest neutral of the season.
And don't forget the other staple of the season: a white button down blouse. We saw it in all shapes and sizes from fitted and classic to oversized with a chrome harness or leather corset worn over the top.
And Accessorize!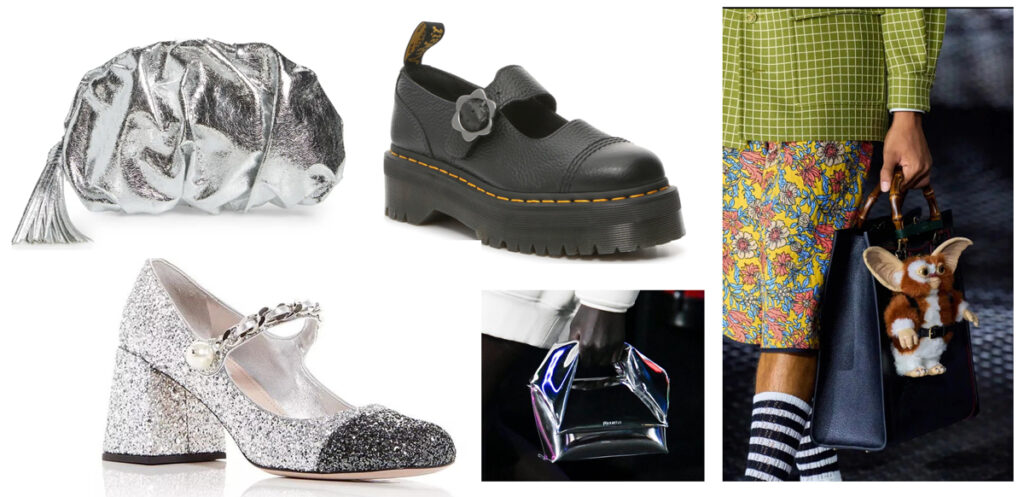 Accessories are always a fun way to spice up your wardrobe. This season the shoe to wear is the Mary Jane. Whatever your personal style: Doc Martens to patent leather and sweet Chanel versions, you will find the Mary Jane all around. And with Warrior Glam as the primary concept, don't forget the combat boot, often times seen in polished and shiny black leather.
Handbags were either over-sized (think pillow shape and size) like at Louis Vuitton, or small and novel, like the Gucci Gremlin bag.
In Your Skin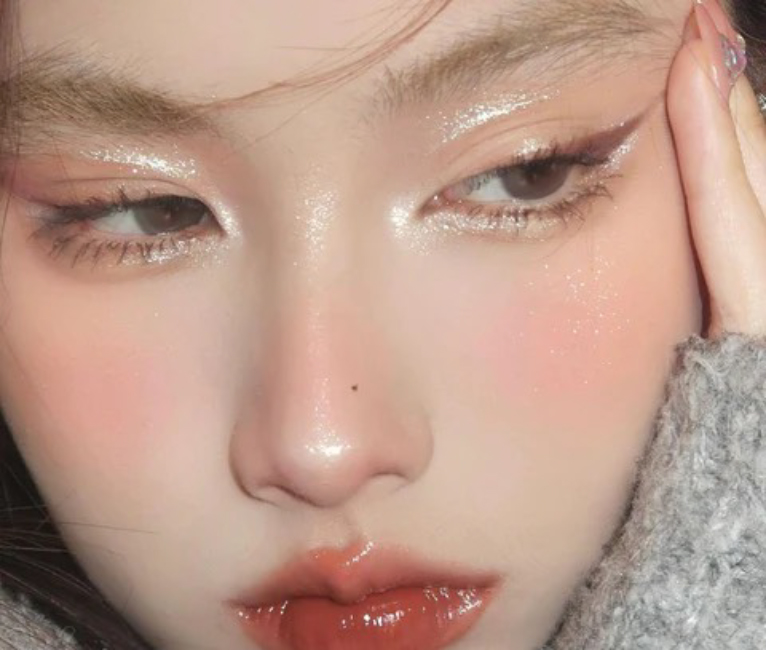 When it comes to makeup the number one look of the season is "glass skin." Sounds easily achievable, right? An ultra-hydrated and dewy-to-the-max look is what everyone is after. Achieve this finish by ensuring you are using the most effective skin care as possible for maximum hydration (may we suggest an Ultraceuticals Refine + Hydrate Peel?). Some of our favorite "glass skin" products include Aveda's Intense Hydrating Serum, Ultraceutical's B2 Serum, and Aveda's Beatifying Oil.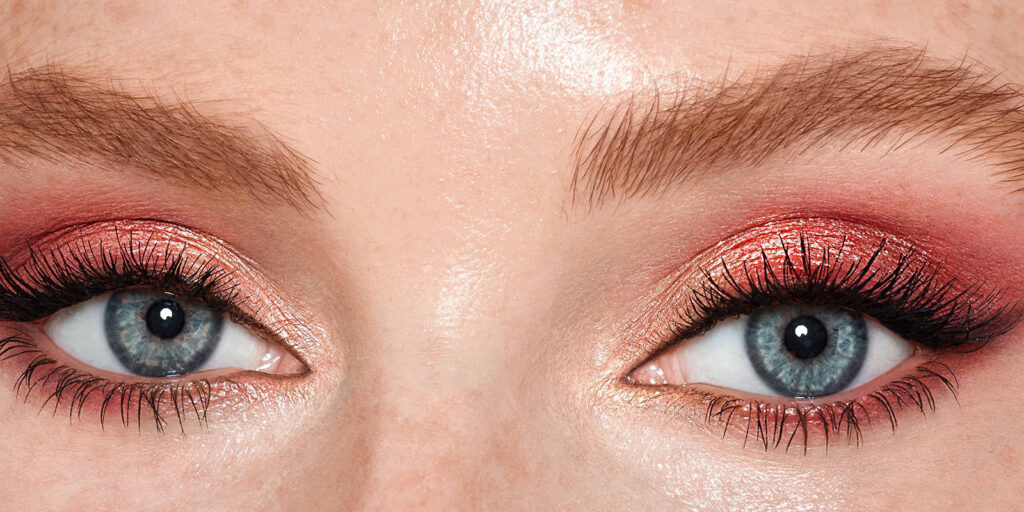 And what's a new season without a new look at the smokey eye?! Check out the Tom Ford show for the perfect example and remember, a smokey eye doesn't have to be a dark neutral color. Have fun with the Pantone color of the year, Viva Magenta, and try this color all around your eye and blend for a soft smudge. The perfect fresh take on the classic "smokey eye" technique. We like to call it, "smokey eye with personality!"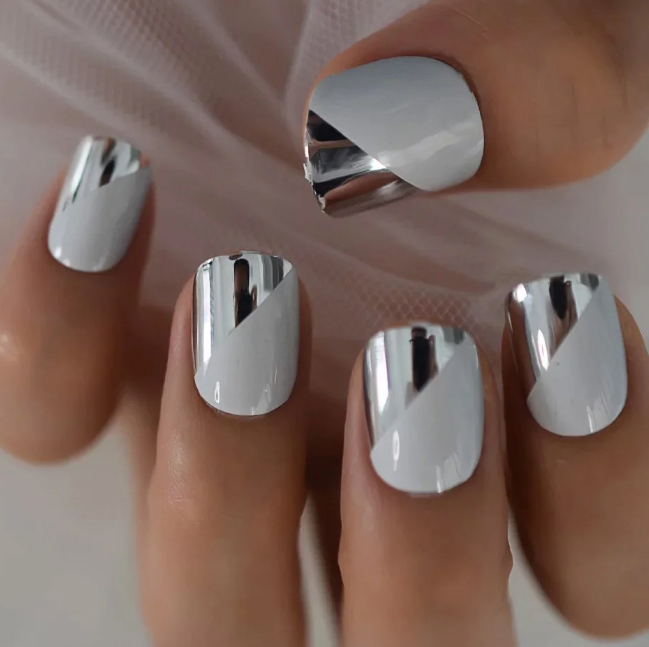 And finally when it comes to nails this season, get yourself a metallic finish. From chrome to brass to pearl anything that nods to metal is the look to have.
Let's Talk Haircuts!
By Poppy Timian, Master Stylist at JUUT Salonspa in Tempe
We've all seen styled looks that "wow us" and have us sharing compliments with others, but what is so alluring about them? Truth be told, trending looks have this affect, but they become showstoppers when you have your own unique twist to coexist with your personal style!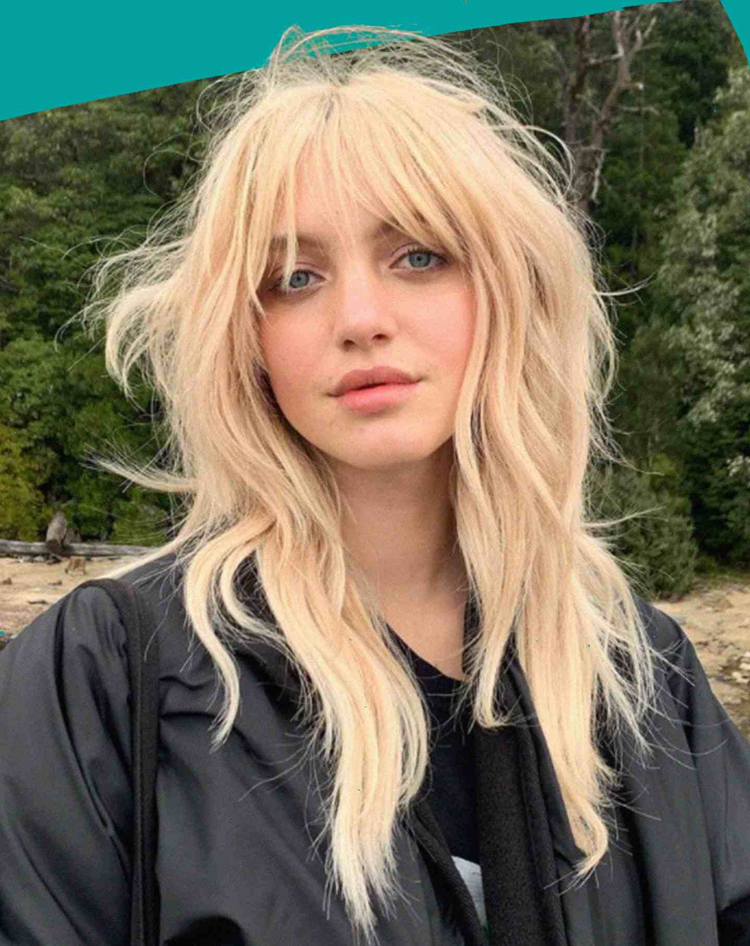 To get you ready for Spring and Summer, here's some insight to what haircuts will give you that instant "wow factor." What's wonderful about the trending haircuts this season is the adaptability. Next time you go to see your hairdresser, don't hesitate to bring in multiple pictures or videos and talk about merging them into a masterpiece!
Adaptability is what's bringing us the trending Octopus haircut, a flowing long length complimented with a shag expression …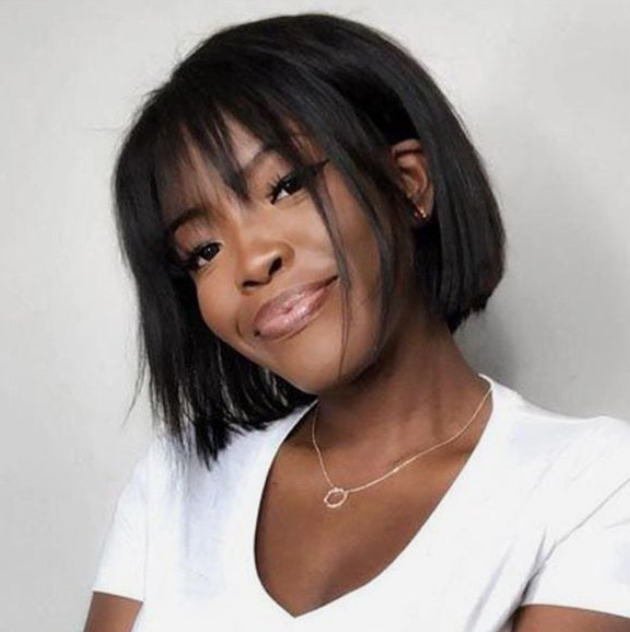 … or the Channel haircut, introducing those bangs you've been dreaming about for seasons with a loose bob length …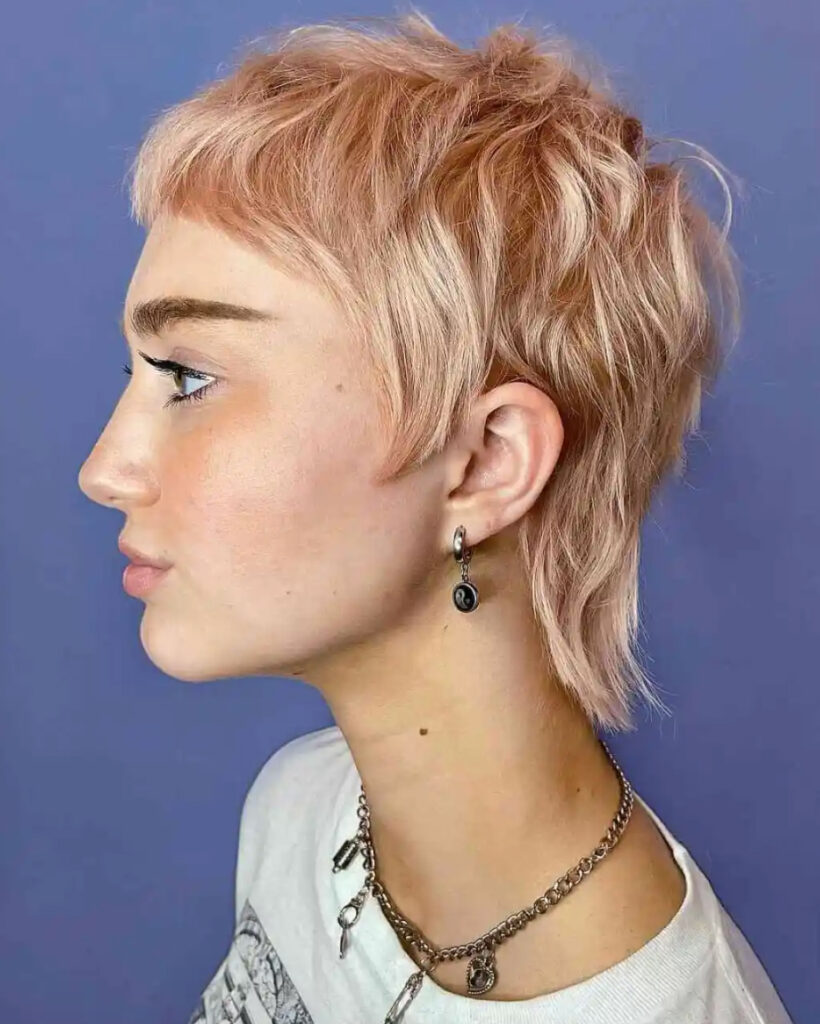 … or envision yourself in that new style, showing up as the best and boldest version of yourself wearing this seasons Mixie: a crossover between a pixie length with the softness only a mullet can bring!
These trending haircuts will soon find their way onto your Pinterest boards and TikTok pages, so take the leap and hit save! We look forward to seeing all your saved pictures and videos that inspire you to look and feel your best.
And What Goes Best with a Haircut? COLOR!
By Bryce Sampson-Bernstrom, Master Colorist at JUUT Salonspa in Edina
The biggest trends we've seen this year with hair color pertain to tone. Almost everything is leaning into the golden / warmer shades. Say "Bye Bye" to the silver-hair trend and hello to all the warm shades! The only two trends that this didn't apply and are alive and well are Midnight Black and powder blue – both still possessing a very ash / cool finish to the hair. Let's dive in!
Buttercream Blonde: Bright, golden blonde. If you already have highlights the addition of a break-the-base or a blonder one step color between foils would bring your hair to this trend. Very blonde-on-blonde!
Barely-There Highlights: This highlighting technique is extremely natural looking with a goal to give your hair movement without any noticeable or distinguishable highlights. Very monochromatic and shiny!
Bright Auburn: A brighter take on auburn, this copper-forward red is sure to turn heads and get lots of compliments! It can be more monochromatic but more often seen with bright dimension.

Curlights: For our curly haired girlies! This is a balayage technique wherein your colorist will select individual curls to balayage resulting in a dimensional highlighted look focused a lot more on the tips of the hair than the interior or roots of the hair.
Cinnamon: A darker more natural take on the traditional auburn, that's very moody and shiny. Somewhat dimensionless, more monochromatic. Very on-trend!
Honey Beige Blonde / Teddy Bear Blonde: This look is a warmer neutral than we're used to seeing with lots of dimension shown in this gold-forward neutral finish. Customized by a gloss the possibilities are endless!

Fashion colors: The biggest trends in fashion colors for Spring Summer:
Powder Blue:  An almost metallic pastel blue with a shiny silvery finish to it.  
Pink: Everything pink this year; magenta is having a moment! 
Gemini Hair:  Splitting the hair down the middle, on each side of your head would be a different color, typically seen as two solid colors.  This can be split with any colors, even different shades of brown!
Midnight Black:  A very moody, healthy, shiny black – pigmented, dramatic and ash.  The darker the better!