From New York to Paris and everywhere in between, fashion has been at the forefront this past month. Back in our award-winning Minneapolis, Arizona and Palo Alto salons, we've been keeping up with upcoming trends, especially when it comes to hair. Read on to find out what trends you can expect to see heading into 2018.
Admission: If the Hadid sisters are doing it, so are we. Seriously, there's a reason they're *the it* ladies in the Fashion World: they just get it. From high fashion to street-wear-ready, these ladies know how to work a look. (It's almost like they were born for it.)
Whether it was slicked back, pinned-up or left loose, we saw these sisters rock plenty of looks during NWFW for top designers like Oscar de la Renta, Ralph Lauren, Tom Ford, and Jason Wu.
BOBS ARE BACK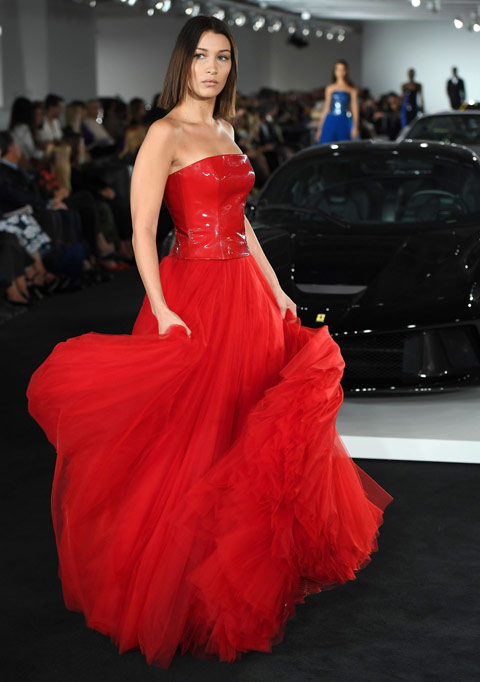 Bella Hadid walks for Ralph Lauren in his garage in Bedford, New York.
Source: Observer
Bella's bob is giving us serious hair envy. This versatile style seamlessly transforms from chic and slicked back to casual and loose. It's not hard to see why the bob was alive and well during fashion week across the globe. And for that relaxed look that gets the most wear, we're opting for straight strands with Aveda's Smooth Infusion hair care and styling line. It reduces frizz and prevents flyaways to help achieve that flawlessly finished look. Pair this with the Glossing Straightener to flatten unwanted waves and curls, adding a gorgeous shine.
Pro tip: Make your wash even shorter with Aveda Shampure Dry Shampoo and Conditioner. It cuts down your prep ready time—and who doesn't want flawless hair in a fraction of the time?
BEACHY WAVES FOR THE WIN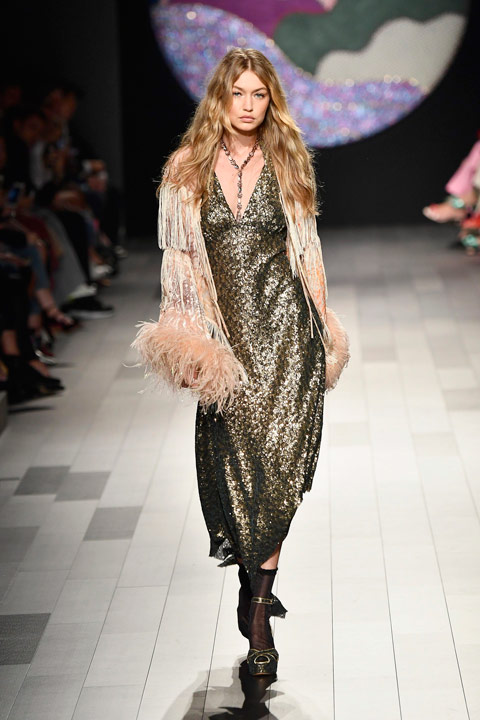 Gigi Hadid walks for Anna Sui.
Source: Frazer Harrison/Getty Images For NYFW: The Shows
While Gigi might not be the first to dawn the beachy wave, there's no denying she's helping to solidify its nearly iconic status. And she did it again during NYFW. But the credit for this effortless look's claim to fame is really the style itself. The perfect blend of carefree and chic, this lived-in look makes it easy to transition from casual to more formal occasions.
Want the perfect waves sans ocean? Try Aveda's newest styling product, Texture Tonic. Made from sugar cane and salt, this spray is 94% naturally derived. The salt gives hair that piece-y, defined look, while the certified organic sugar cane gives hair that touchable texture and added shine.
THE LOW PONY IS BACK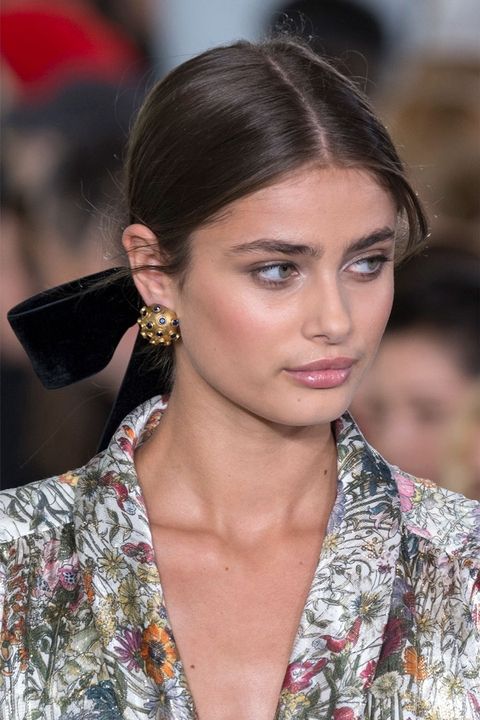 Tory Burch Fall Fashion show
Source: Harper's Bazaar
Once a staple in hair wear, the low pony is making its way back to runways (and to be honest, our hearts). From grab-and-go to a gown-length gala, the low pony is back to being a go-to.
While we dream of having hair that fully cooperates at all the right moments, we admit we get by with a little help from Aveda's Air Control. Its light, flexible hold gives you touchable, yet long-lasting staying power.
Now that you're ready to rock these runway looks, create these gorgeous styles—at home or book a hairstyle service appointment with a stylist at any of our salon locations, from Palo Alto, CA, to Scottsdale or Tempe, AZ, or in any of our award-winning metro Minneapolis salons.