Jen Gackle, master esthetician and massage therapist, puts no parameters on Daymaking. Whether she's in the salon, at home, or out and about, being a Daymaker is who she is—not just a part of her work life.
"The people who work at Juut are there because it comes from their souls," she says. "We live and breathe it, so it becomes a part of you."
In the six years she has worked at Juut, Gackle has made many Daymaking memories with clients and co-workers that she cherishes. But she says it's the consciousness of knowing and participating as a Daymaker in her every day life that has made the biggest impact on her—even the little things make a difference.
"The location I work in is in a mall, so I always get a great parking spot Saturday morning since I get there so early," she says. "I love coming out of work in the evening and waving to someone searching for a spot to give them mine."
But it was another walk out to a parking lot that stands out in Gackle's memory as a true example of living Daymaking every day.
"I lived in an apartment building in a neighborhood that wasn't the safest," she says. "One day when I went out to my car in the parking lot, I saw an older woman lying on the ground."
Many others saw the woman, too, but simply walked past her. When Gackle approached her, it quickly became apparent she was suffering from dementia and didn't know where she lived.
"So I put her in my car and went on this wild goose chase to find where she lived," she says. "There was a home for seniors nearby, so I brought her there and told them what had happened. It turns out she belonged there and had wandered off the property."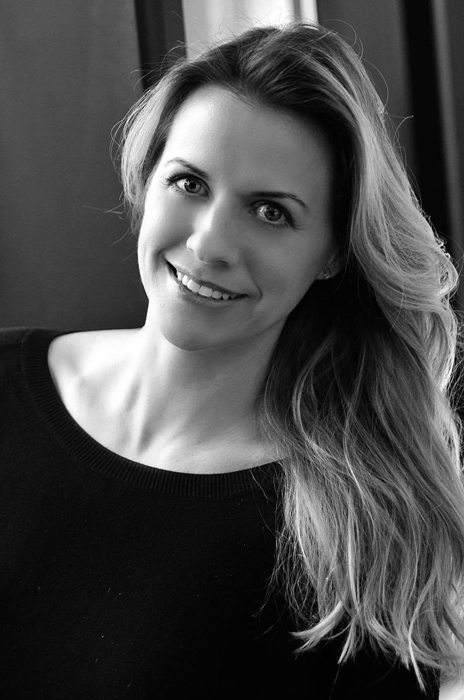 Even though others were walking past the woman, Gackle didn't think twice about stopping to help her. "Daymaking is a part of me, and always has been," she says.
Originally from North Dakota, Gackle says she found out about Juut when she was still in beauty school.
"David came to speak, and when I heard him, I knew Juut was where I wanted to be," she says. "And being here has opened my heart even more and helps me focus on the things I really value."
While Juut is the only salon Gackle has worked for, she has other work experience, and she says it just doesn't compare.
"At other places I've worked, people show up and go through the motions, but their heart isn't in it," she says. "Here, we treat each other and guests the same. And if someone is having a horrible day, we don't join the bandwagon, we do something positive to support them."
Gackle adds, "You always have a choice in your attitude. You can change who you are in the moment, or you can keep peddling the same bike. People are looking for someone who listens with a big, open heart—always be open."