Remember when you were a kid heading back to school in the fall? From brand-new jeans to the perfect flannel, every new wardrobe piece felt like a chance to reinvent yourself. And while school is no longer in session for many of us (thankfully!), fall trends still offer the opportunity to become a more refined version of yourself. This season offers a smorgasbord of ways to give your hair and makeup game a major upgrade. Juut stylists Lindsey Yozamp, Woody Theis and Anthony Leickage share their favorite must-have looks—as well as tips for making even the most avant-garde runway trends both wearable and flattering.
The colors of now
The Technicolor hair trend embraced by everyone from Youtube stars to A-list celebrities hasn't gone away, but it has become more refined and multidimensional. Lindsey says smoky pastels are big—think ash lavenders, cool denim blues and dusty rose. "We're seeing unnatural tones, but there's a lot of dimension within those colors," she says. "We're also seeing a lot of rose gold—a terra cotta or sepia tone with a hint of pink, which is really pretty."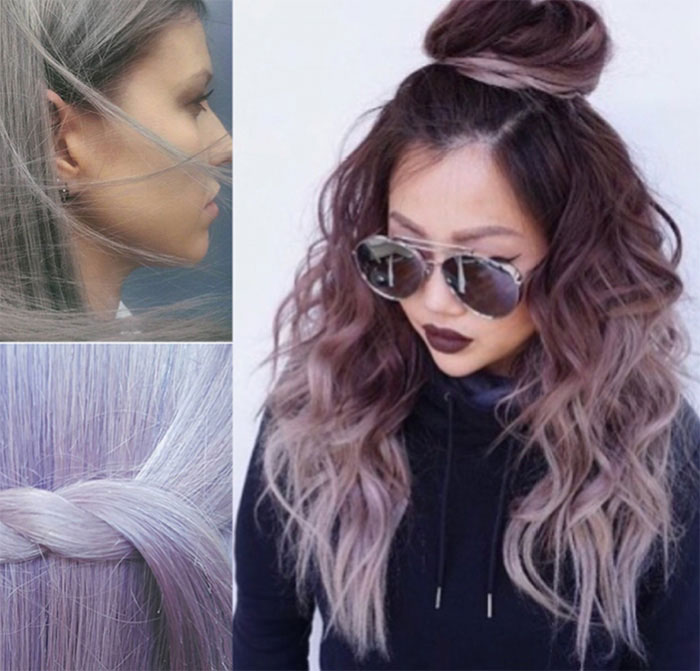 If pretty pastels aren't your thing, rejoice, because this season saw brunettes go dark and deep. "It's gone past the chocolate brown to a soft jet black," Lindsey says. "If you like dark hair, don't be afraid to go really dark!"
It's also the era of neologisms: "bronde" (a hue that's somewhere between blonde and brunette) and "ronze" (a redder bronze). "I'd call it a deep, ginger kind of spiced hue," Lindsey says.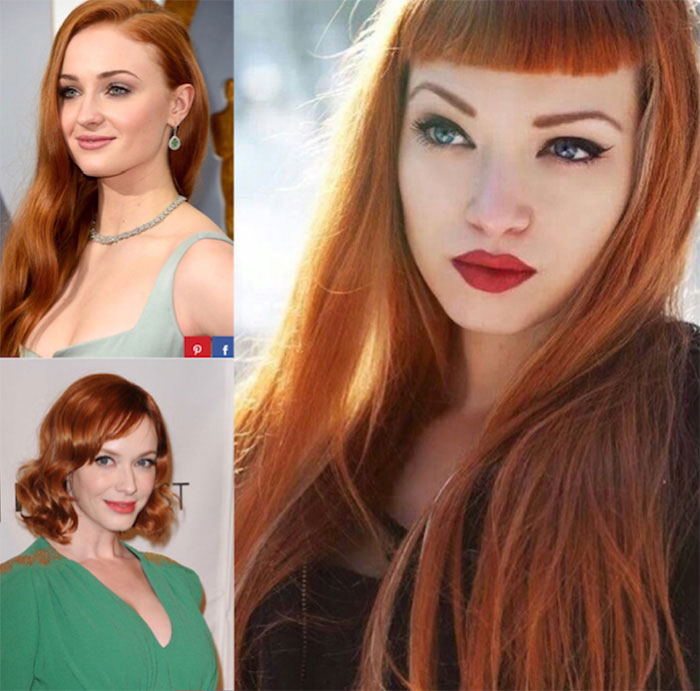 Perhaps most exciting? That's eclipting, a hair color technique that marries the long-lasting gradient color of balayage with special coloring techniques that highlight your individual features. "It's like contouring of the hair," Lindsey explains. "Eclipting offers customized placement that takes attention to your best facial features."
Like every other color trend described here, eclipting works best when placement meets a color or tone selection that is customized for your unique features. "The biggest thing across the board when it comes to color is customized placement, color or tone selection based on your eye color, skin tone and natural pigmentation," Lindsey says, adding that every colorist at Juut offers complimentary consultations.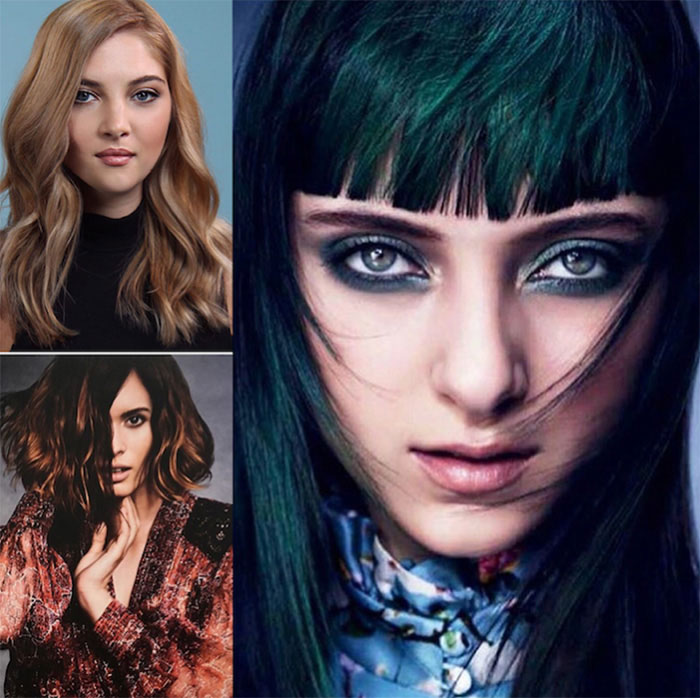 Contemporary cuts: from shaved heads to bobs
No matter what you're wearing, your hair will always be the accessory people notice first. This season, Woody says hair is taking cues from the unique textures and trends seen on runways. "From daywear to evening wear, there was a lot of shiny leather and glossy finishes—and that complements hair with a nice polish," Woody says.
For example, slick patent coats complement polished, slicked- back hair. "Think of a tight, low ponytail swept cleanly from the face, with a shining product creating a glossy finish," Woody adds.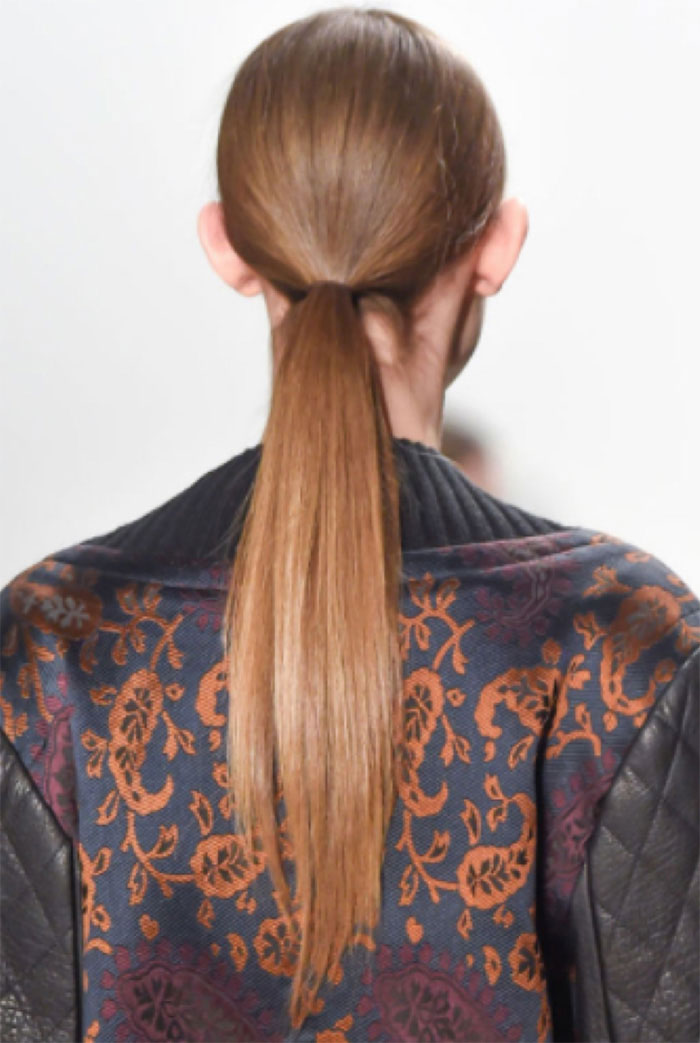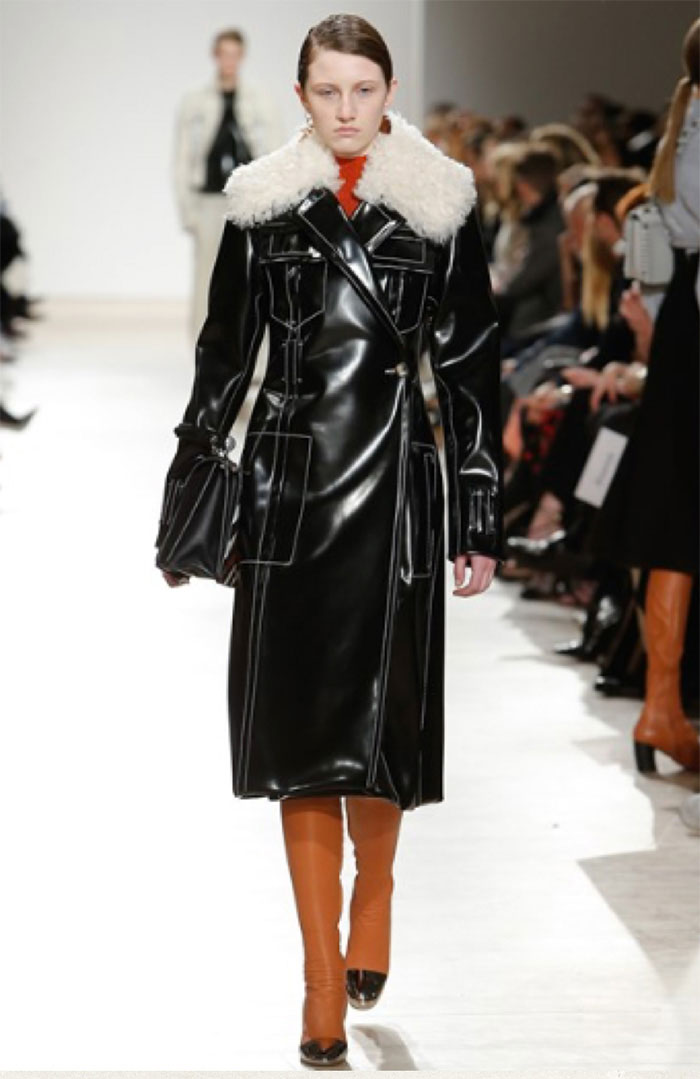 Smooth and sleek is a strong trend, seen in bobs with shorter fringe. So is another aesthetic that's almost its polar opposite: punk rock. "I saw heavy, black buckled chokers, black leather jackets, and almost all the models who were wearing pixies last season have basically shaved their heads," Woody says. "The hair is ¾ to 1-inch long, as though you shaved your head a month ago."
That doesn't mean you have to go totally bald to be on trend. Stylists can adapt the runway looks for every day. "If I had a client in my chair, I wouldn't necessarily say, 'Let's shave your head,' but I might say, 'Let's cut your hair cleaner over ears or give you a black leather necklace to wear,'" Woody says. "Something to edge up their style in a wearable way."
Makeup: nude face, bold eyes, lips or lashes
Speaking of wearable, let's talk makeup. Nude faces are in, almost always paired with a bold statement lip, graphic eyeliner, Twiggy eyelashes or flushed, windswept cheeks. The key to the look is picking one—not all—of these trends. 
For the lips, choose a dark, vampire red, copper orange or an ombre look: "The center is lighter and the edges are darker and more defined," Woody says. For the liner, do a "full-on Bridgett Bardot liquid liner," and for Twiggy lashes, coat on "heavy, heavy mascara," Lindsey says. A nude, windswept complexion requires a very clean look with little eye makeup "but windswept cheeks, as if you came in from skiing—use blush right at the apple of the cheek," Lindsey says.
The key to pulling off all these different makeup looks?  A strong, full, well-groomed brow to frame the face. "The brow has been fuller, more natural," Woody says.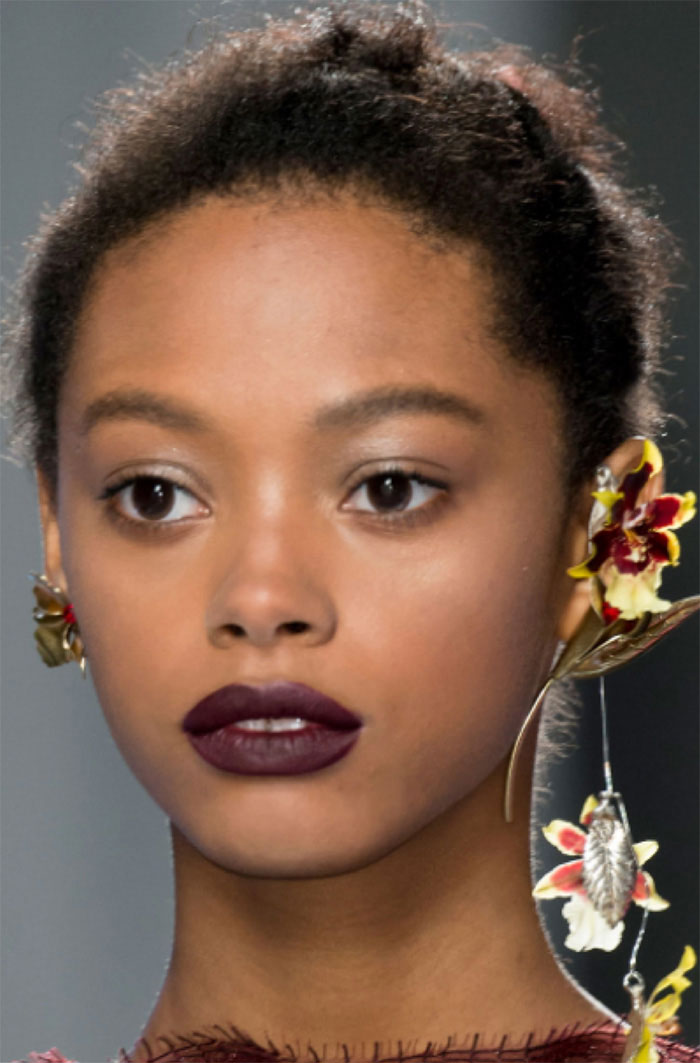 For the guys
Don't worry, fellas—we didn't forget about you. Like women's short buzz cuts, men's short haircuts are gravitating toward a round shape. "It's strong and striking on the front, with a heavy line around the hairy line," Anthony says. "The shape is round—the same length on the sides and the top, almost like it's done with a guard and a clipper."
Medium length men's haircuts are all across the board, Anthony says. "Hair is long enough to be styled and directed with a blow-dryer rather than air-dried," he says. "We are not seeing a lot of short-on-the-sides, long-on-top looks. That is over and done."
Another trend that's gone the way of the mullet? Man buns, Anthony says, laughing. Long-haired guys should opt for a Mohawk-type braid down the center of the head or a fishtail or French braid. Men with medium-length hair can opt for iconic mod-era Beatles looks or a classic pompadour. "There's a strong 1950s or rockabilly feel with the pompadours," Anthony says.
And of course, beards are always in. This season sees them shorter and more groomed than in the past. "They are no longer being worn long," Anthony says. "But beards have been in since the dawn of time."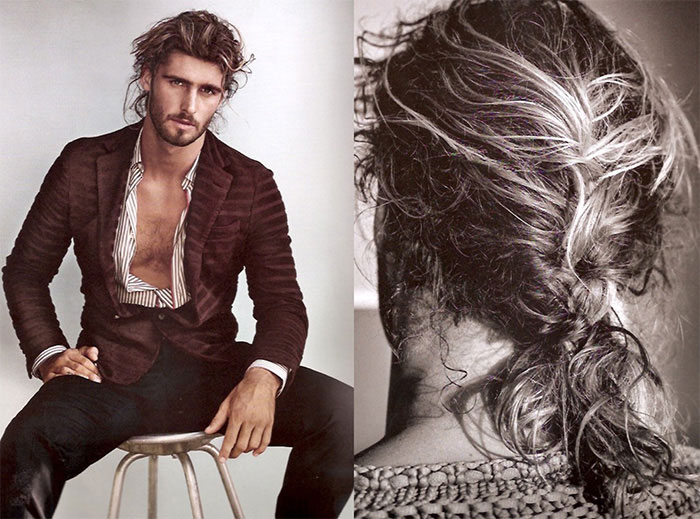 That about covers our top pics—though we're always on the lookout for more! Come on in to discuss your favorite trend—we can't wait to help you nail your perfect runway look.
To find your personal style guru in Minnesota, come to a JUUT Salon Spa in downtown Minneapolis, uptown Minneapolis, Edina, Roseville, Wayzata, St. Paul or Woodbury.
In the Phoenix area, you have two JUUT salons to choose from, one in downtown Tempe and one in Scottsdale – in the Shops at Hilton Village.
If you're in Palo Alto, you can visit our salon at University & Ramona.