Heather Dietiker, master stylist, has shaved clients' heads three different times in her almost 10 years at Juut. 
"I do it after they get a cancer diagnosis," she says. "And a few years later when I get them back for their first haircut, it's the most amazing feeling in the world—every time."
Dietiker herself had skin cancer, and while she says she has no comparison for what some of her clients have gone through, she has received that dreaded phone call.
"They need someone strong who can empathize with their situation," she says. "I pull up as much strength as I can, and then tell them if they are comfortable, I'd like to hear their story."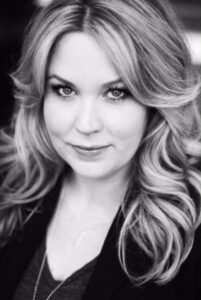 She listens to their story and then cries in the breakroom afterwards. "It's hard to keep it together, but you're doing it for them, so it's not that hard. And when they come back for that first haircut, that's usually when I cry with them."
She says that appointment is awesome every single time. "I tell them I am so excited to have them back and can't wait to start re-shaping their hair. And now, with Instagram, we take before and after photos of when I shave their head and when I do the first haircut."
Dietiker brings the same enthusiasm to all her clients via her Daymaker attitude. "Juut equips you with the tools to have that positive vibe," she says. "My clients are my friends—they're all lovely and remind me how much I love my job." 
Another aspect of her job Dietiker loves is mentoring new stylists so they, too, can maintain the Daymaker culture. 
"I teach them to focus on one thing that makes them happy when they are feeling negative—their child, pet, significant other," she says. "And most importantly, they need to remember the previous client's transgressions are not the fault of the next client."
For 10 weeks, Dietiker meets with the stylists she mentors weekly to guide them through their numbers, give them coping mechanisms when they get upset and talk about the things that inspire them.
"They struggle the most with self confidence," she says. "They know what they're doing, but need to learn to trust themselves."
This is where Daymaking comes in. "When a stylist is upset over a haircut that went wrong, I ask them why they are being so hard on themselves when they wouldn't behave that way toward a client," she says.
"I tell them they are Daymakers for clients—why not for themselves? Mistakes are how we learn, so I advise them to trust their instincts and move on from missteps."