Calling all blondes! Halloween is quickly approaching and were going to show you how to style you hair just like Khaleesi Daenerys Targaryen from Game of Thrones!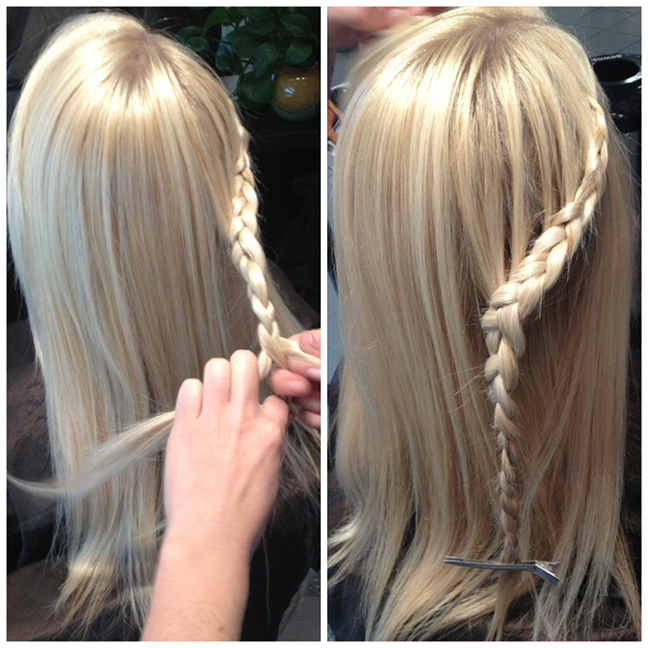 1) Starting on the right side, take a loose section, starting above the brow. Grabbing hair from only the left, french braid back. Temporarily hold the end with a clip.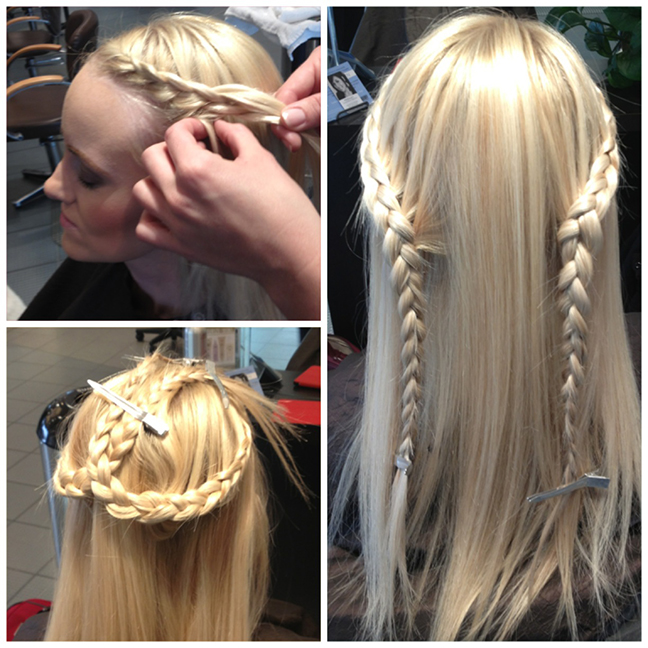 2) Do the same to the left side. Clip both braids out of the way.
3) Leaving hair hanging down the middle, continue french braiding the hair above the ears and under the already braided hair.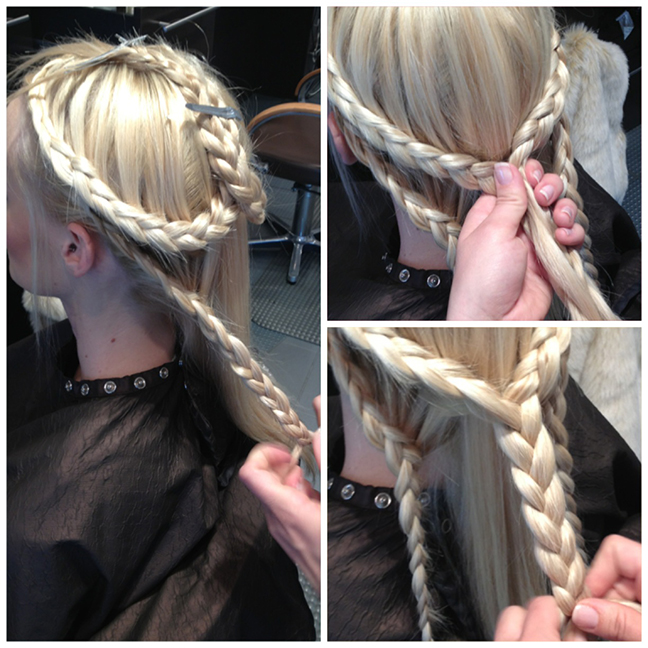 4) Let down the first two braids and join them together, making one braid.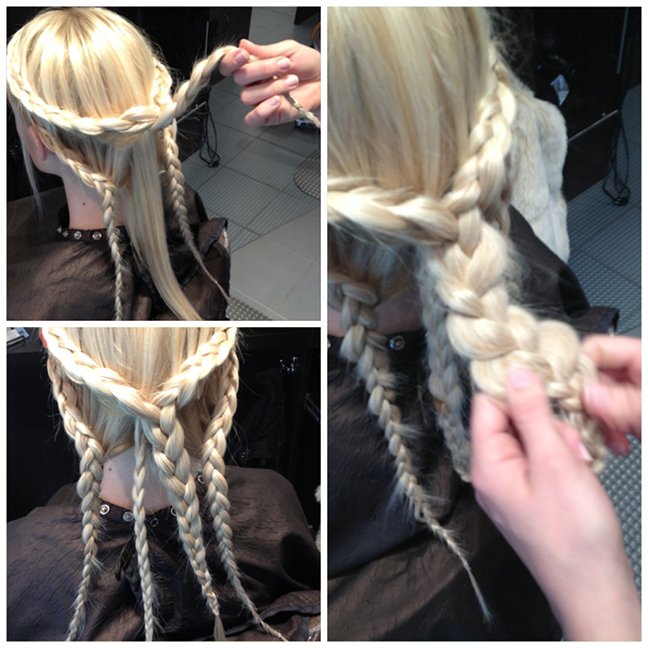 5) Take the remaining hair in the middle and make a 3-stranded braid.
6) Now you will have 4 braids to work with. Pull at the braids to create as much texture as desired
7) Braid the 4 braids together making one thick textured braid. Bind off with a small, clear binder.
8) Hair pins maybe used to place and hold braids where wanted.
9) Use a comb to back comb the tail of the braid. This will create a fuller look to finer ends.
10) Lastly, finish off with Aveda Air Control hairspray. If needing more hold, use Control Force hairspray.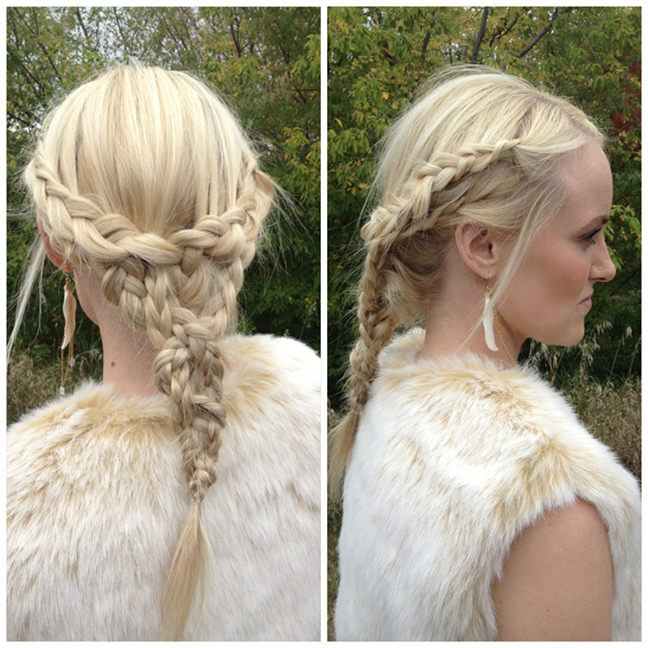 Hair tutorial + styling by Kimberly C., Senior Stylist at Juut Salonspa Edina
Give us a call to see what our award-winning stylists can do for you. In Minnesota, come to a JUUT Salon Spa in downtown Minneapolis, Uptown Minneapolis, Edina, Roseville, Wayzata, St. Paul or Woodbury.
In the Phoenix area, you have two JUUT salons to choose from, one in downtown Tempe and one in Scottsdale – in the Shops at Hilton Village.
If you're in Palo Alto, you can visit our salon at University & Ramona.