This makeup for this look is pretty easy. It is soft and pretty with all the focus on a strong, dark brow – just like Daenerys!
Step 1– Starting with clean skin, prep your face with tinted moisturizer and primer on your eyelids. Cover your eyelid with a matte taupe eye shadow. Blend a shimmery brown eye shadow into the crease and on the bottom lash line.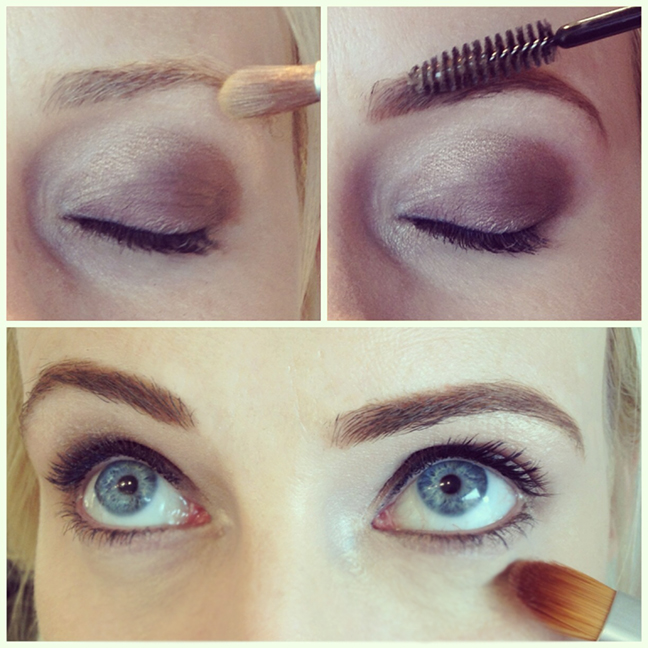 Step 2– Highlight your brow bone and the inner corners of your eyes with a   darker than your natural brow color. Brush hairs up and into place with a tinted brow gel in the same shade as the brow powder. Cover up any dark circles under the eyes with a concealer. Use a translucent powder to set the tinted moisturizer and concealer.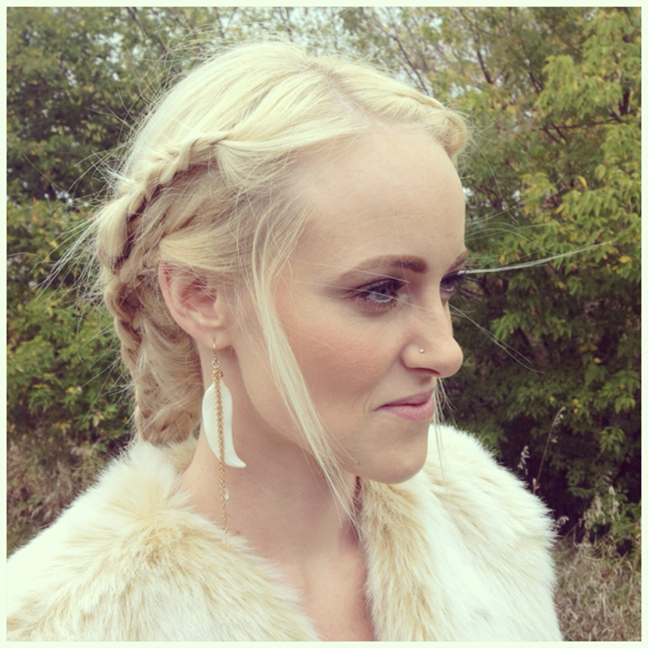 Step 3– Add color to the apples of your cheeks with a peachy cheek color, and contour your cheekbones with a little bronzer. Dust a little bronzer over the top of your nose. Add a little mascara to the upper lashes, and finish with a moisturizing lip balm or light pink lip tint.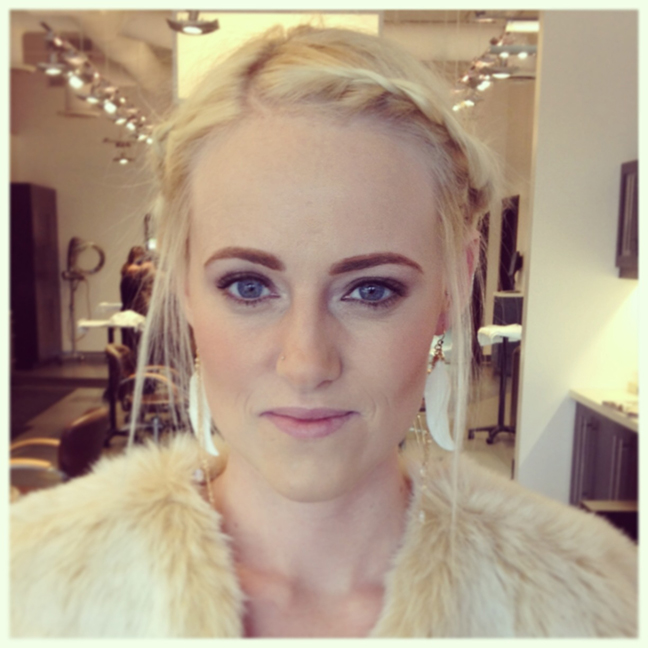 Accessorize: Our beautiful model Nickole is wearing hand carved bone and moonstone earrings by Jessica Matrasko available at Juut.
Makeup tutorial + makeup artist is former Juut Salonspa Roseville Makeup Artist Jasmine D. who recently moved out of state. We will miss you Jasmine!
Hair by Kimberly C., Senior Stylist, Juut Salonspa Edina
Give us a call to see what our makeup artists can do for you. In Minnesota, come to a JUUT Salon Spa in downtown Minneapolis, Uptown Minneapolis, Edina, Roseville, Wayzata, St. Paul or Woodbury.
In the Phoenix area, you have two JUUT salons to choose from, one in downtown Tempe and one in Scottsdale – in the Shops at Hilton Village.
If you're in Palo Alto, you can visit our salon at University & Ramona.