Part of being the best salons and spas in Minneapolis, Tempe, Scottsdale, and Palo Alto is actively giving back to the community and helping those in need. This November, Juut Salon Spa has partnered with Second Harvest Heartland and the Super Food Drive to raise money and donate nourishing foods to families in need. As we gather together this season to give thanks, consider the impact of giving health and sustainability.
Juut's very own Master Esthetician, Liza Jackson, has been instrumental in propelling this food drive. She not only takes a special interest in raising money to provide food to those in need; she is also passionate about giving healthy, sustainable options and educating donators and recipients alike on the availability of the best food on a budget. Often times obesity and hunger go hand in hand because of the lack of information around nutrition and the misconception that all healthy food is expensive.
We sat down with Liza to learn more about her passions and her connection to The Super Food Drive. Join us in giving thanks by giving by clicking here.
 How did you discover your passion for health and wellness?
I left Nice, France in 1991 to attend the University of Alabama in Birmingham (majored in Business) , I moved to MN shortly after where I attended the Aveda Institute on a whim after realizing that a traditional career path wasn't quite what I was looking for at the time. I absolutely loved the esthiology program and was exposed to many different healing modalities which really piqued my interest. From there I went on to getting my level 1 and 2 reiki training as well as taking many classes at the dermal institute. They were catered toward more of an eastern approach and I became more and more interested in healing the whole person.  I grew more interested in psychology and took so many classes that I earned a second B.A (in Psychology this time) from California Southern University. I then decided that I wanted to know more about nutrition so I enrolled at the Institute for Integrative Nutrition where I earned my health coaching certification.  Although the program was great, it left me longing for more science and evidence based knowledge.  To my own surprise (I thought I hated sciences!), I enrolled at the University of Western States to pursue a Master of Science in Human Nutrition and Functional Medicine.  Although challenging, this program definitely quenches my thirst for knowledge on how to heal body and mind using research based information and beautifully integrating health and science.
What is functional medicine and how is it different from traditional medicine we are familiar with in the western culture?
I chose University of Western States (UWS) based on their emphasis on functional medicine which is a term that is becoming more mainstream. Functional medicine (FM) is so commonsensical as it addresses the underlying causes of disease versus simply treating the symptoms.  The functional medicine approach is heavily patient centered and sets the foundation for a therapeutic partnership between practitioner and patient.  The FM practitioner will use a system oriented approach to get to the root of the illness versus putting "band-aids" on a set of symptoms.  It is a very personalized and patient centric partnership where the patient and practitioner work together and embark on a journey to dig deep into the cause of the problem.  In typical western style medicine the norm is for a patient to come in with a set of symptoms, see the practitioner for a few minutes and come out with a prescription to merely silence the symptoms temporarily.  In functional medicine the whole person is taken into account including their history, environment, lifestyle, diet, etc… no stone is left unturned.  The practitioner and patient will then work together to create a plan of action to restore health in a sustainable and compassionate way. The patient feels validated and listened to which will create more compliance long term. This approach is a beautiful way to cater to the whole person versus seeing health problems as isolated diseases. Functional medicine is a great tool to connect all the dots which allows the practitioner to see the whole picture and treat the patient accordingly.
What got you interested in functional medicine?
For all the reasons mentioned above, it just made sense to me. I remember taking my 18 year old son to the doctor for reoccurring headaches which sometimes woke him up in the middle of the night. He came out with a prescription for sleeping pills and I was appalled.  The doctor never asked about his lifestyle, diet, stress level or environment which could all have a deep effect on a college student. For me, functional medicine is the perfect cross between traditional medicine  and integrative (holistic) medicine. I also have strong detective tendencies so getting to the bottom of a problem step by step is highly attractive!
How did you get involved with the Super Food Drive?
Honestly, I was surfing the web looking at ways I could offer my services to people in need.  I had thought about the idea of a healthier way to conduct food drives and this particular non-profit popped up! Although I was a bit sad that "my idea" had been done I was thrilled to get in touch with the founder, Ruthi, and offer my help.
How is Super Food Drive different from others?
I love their mission! They are all about educating the community about the benefits of eating nutrient dense foods and making it accessible to the most vulnerable population.  Collecting non-perishable foods is great but bringing awareness to the fact that not all non-perishable foods will promote well-being and health in our communities is a great point of difference.  I love the idea of trying to actually nourish our community in need in a way that will promote health long term versus contributing to chronic diseases such as obesity, diabetes and heart disease.
If you had only five dollars to spend today, what groceries would you purchase? Why?
I think I would get a bag of dried lentils and a bag of frozen vegetables and maybe a few eggs.  I could make a substantial amount of food that is nutrient rich and filling.  When on a very strict budget my goal would be to get the most nourishing bang for my buck, which can seem a bit trite but with the right add-ons and spices, a simple meal can turn into something special and nourishing.
Is it more important to get calories or eat foods of substance if you have to choose one or the other? Why?
It is vital to consume nutrient dense food versus calorie dense foods.  Calorie dense foods are laden with sugar, fat, and salt which will contribute greatly to all the chronic illnesses on the rise (obesity, diabetes, cardiovascular disease, and even depression and anxiety). Calorie dense foods may help with the initial hunger pangs but will only exacerbate health issues long term. Eating nutrient dense foods is like investing in your future health. Your future self (and wallet) will thank you.
Please join Juut Salonspa and Liza this season and give thanks by giving! All donations can be made virtually by clicking HERE or dropped off at Juut Salonspa in St. Paul (857 Grand Avenue) now through November 30.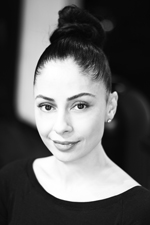 Liza Jackson is a Master Esthetician and Daymaker currently taking appointments at the St. Paul salon location of JUUT, the best salon and spa in the Twin Cities.