Source: Aveda
It really is the most wonderful time of the year—but it's also one of the busiest. Being the best salon in Minneapolis, St. Paul, Palo Alto, Tempe and Scottsdale, we know firsthand how busy the Holidays can be. To ensure your holiday is as peace, love and joy-filled as possible, we're sharing a few tips to help make sure you make it through the season feeling as poised as possible. You deserve nothing less.
BOOK AHEAD
Peace of mind starts with proper planning. Take five minutes to think about what services you might need in the coming weeks: maybe it's fresh color for those Christmas morning photos, a blowout and makeup application for New Year's Eve, or a mani-pedi before your holiday getaway. Then give us a call (or go online) to book—our stylists' schedules fill up quickly around the holidays, and we want to make sure we can give you exactly the time and date you want.
When you leave those appointments, make sure to pre-book for your next one—ensuring you have a well-laid beauty plan for the new year. (And yes. Massages should definitely be part of that.)
Source: Aveda
EMBRACE ROUTINE
This includes wellness in the general sense—take your vitamins, drink lots of water, and stay active—but right now, we're talking skin. Instead of thinking of your skin care routine as a daily chore, reframe it as a regular chance to slow down and recharge.
Aveda's latest launch makes it easy. The new Tulasāra skin care system includes Radiant Oleation Oil, a nourishing facial oil that is massaged into skin and then left on for four minutes. Make those minutes your time to do a mini-meditation, jot down a few things you're grateful for, or simply take a few deep breaths. You'll finish with glowing skin and a renewed sense of calm.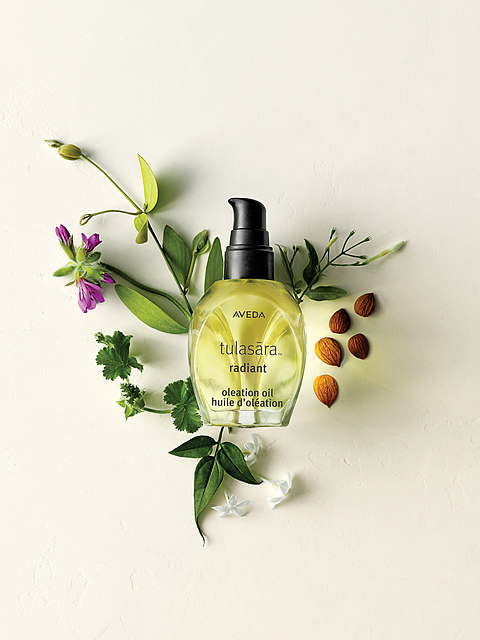 Source: Aveda
SKIP THE SHOPPING STRESS
Last minute gifts and hard-to-buy-for in-laws are a holiday inevitability. That being said, we'd all rather be spending time with our loved ones than shopping for them. Skip the traffic and indecision and head to the salon instead. Our team can point you toward the perfect gift for anyone on your list, treat you to a mini ritual, and send you back home feeling accomplished and full of serenity. And remember: the true gift is in the giving.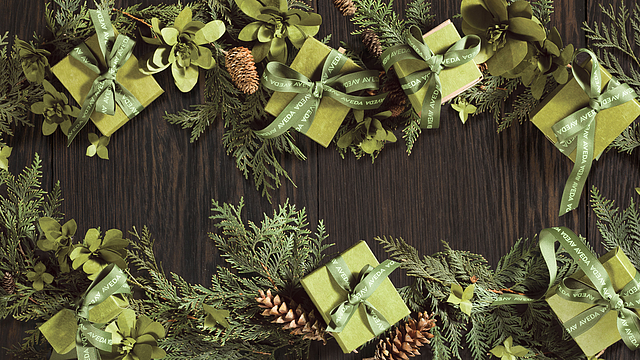 Source: Aveda