Moms—you really do make our world go 'round. From the smallest of knee scrapes to the biggest of heartbreaks, you know exactly what to do and what to say. With Mother's Day approaching, we know being selfish isn't exactly your thing anymore—but if anything, a little self-care should be.
We sat down with three of our incredible stylists; Woody, Leah and Kindiss to get a glimpse into their personal wellness routines—how to balance it all, what products they covet and words of advice from one mother to another.
MAKING THE CASE FOR SELF-CARE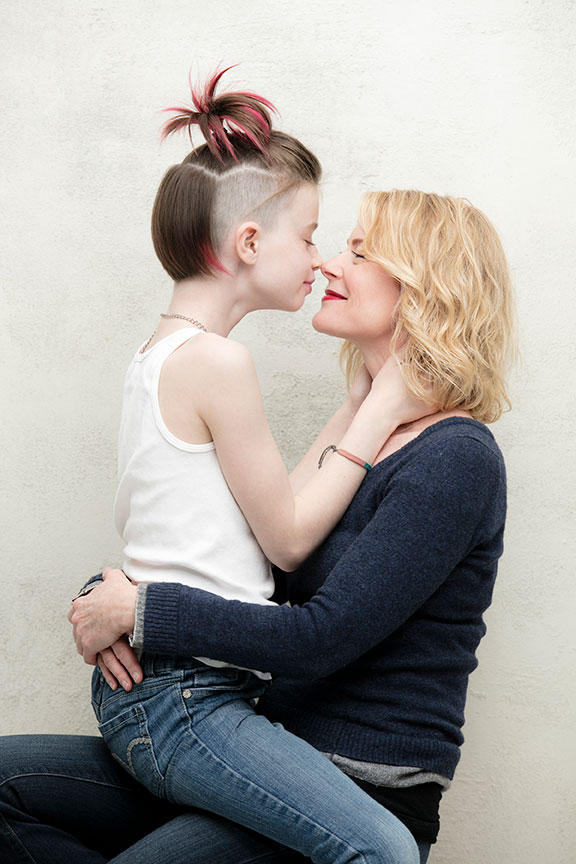 "I always think about the advice flight attendants give before taking off. You have to put your mask on before helping others." –Leah
Ease away the mom guilt—because taking care of yourself is important. Not only is it because our children learn from our actions, but if we're not good to ourselves, we're not good to others. Additionally, we can make better decisions. (And big or small, we know how often moms make decisions.) As our stylist Woody perfectly put it: "Peace, joy and patience comes when we are well."
IT'S ALL ABOUT PREPARATION AND PLANNING
Taking the time to thoughtfully schedule out plans ahead of time makes Woody feel empowered and less stressed. Keeping a planner (traditional paper or digital) can keep everything together in one place. Knowing your boundaries (and coming to terms with knowing that sometimes you can't do it all) is key, too. Meal prepping and thoughtful preparation for what's to come can be the difference between a chaotic household and mindful, present moments in your home.
As for Kindiss, she keeps things simple—her balancing act is easily restored with deep breaths and organization—whenever and wherever she needs it.
STICK TO A WELLNESS ROUTINE OR RITUAL
For some moms, an act as simple as brushing her teeth can be considered a moment of peace. We want to take wellness a step further—because moms really, truly deserve it. Here are some ideas to try to incorporate in your lively life:
"I lay in bed for 15 minutes and meditate on gratitude. I visualize the things I'm grateful for and thank the universe for all I have." –Kindiss
"At night, when the babies are sleeping, I have time to pamper myself. Hot baths with Aveda eucalyptus oil and Tulasara eye cream are a must. Also, taking the time to make our bed in the mornings starts the day off right." –Leah
"I practice wellness every morning. Sometimes I am into daily yoga practices, sometimes I run around the lake. Lately, I have been dedicated to a run on the treadmill followed by meditation in the sauna. I call it my happy place!" –Woody
THE PRODUCTS THEY CAN'T GO WITHOUT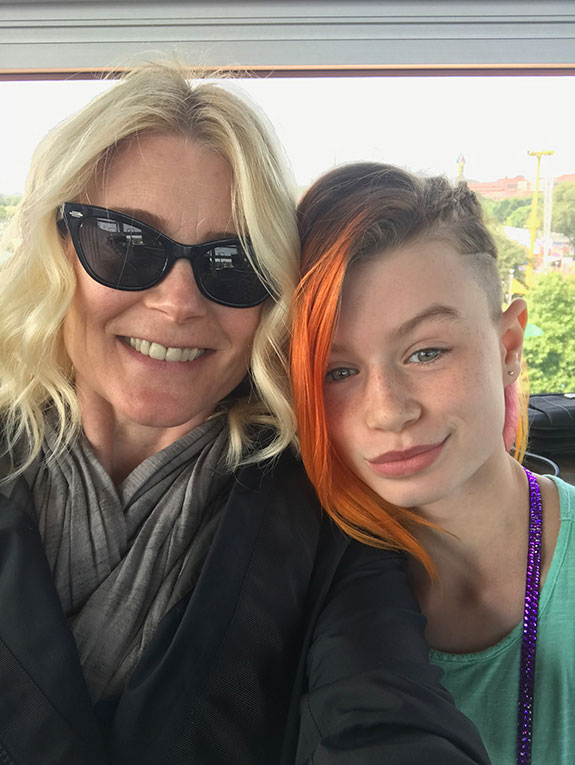 While a mindful meditation or walk in the park is often preferred, sometimes, moms need a little boost from go-to products. Woody juices daily, and maintains a healthy diet to support her body best—but her biggest must-have? Cod liver oil. Like most fish oils, it's a dietary supplement and a great source of vitamins A, D and Omega-3.
As for Leah, she diffuses Leela oils (created by our founder, David Wagner, available at Juut) to make an otherwise messy home feel clean and refreshed—and mask the odors of certain smelly surprises.
To keep that post-baby glow, Kindiss can't recommend the Aveda Tulasara line enough—and all of Aveda skin care.
SOME WORDS OF WISDOM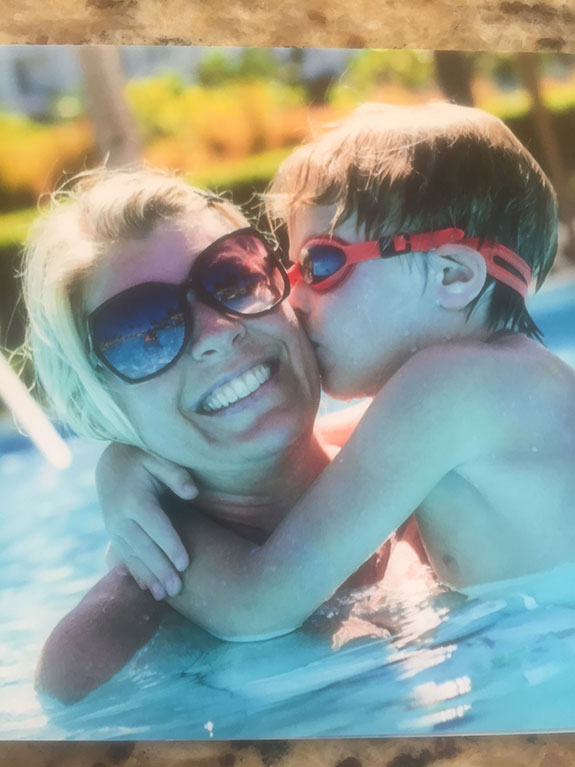 "Pay attention to the small choices that you make consistently every day. Either negative or positive, they compound over time and will build your life. From the food choices you make to the money you save, it is the little things that make a huge impact over time." –Woody
"Keep your body moving and your mind growing." –Leah
"Treat yourself, whatever that is. Whether it's a massage, good workout, cooking or alone time, be true to yourself. You deserve it. Be grateful for all you have."
–Kindiss
For the new moms that need encouragement, to the veteran moms that have been through it all, we're so grateful for you, and invite you to take some time for yourself at any of our salons. We hope you feel the love strong this Mother's Day, and every day.