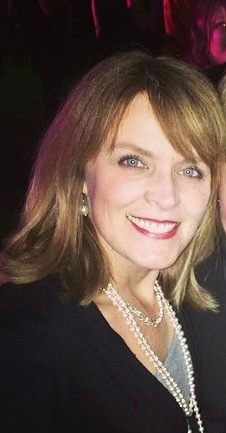 Andi Tarte's career at Juut began almost 30 years ago as a color director when the salon was called Horst and Friends and owned by Horst Rechelbacher. When the salon was sold to David Wagner, Tarte happily became part of the Juut family. 
In her current role as director of education, Tarte focuses on teaching employees to be Daymakers for each other, in turn, allowing them to be Daymakers for their guests.
"When I think about how to guide them, I think about where it all starts—with David and Charlie Wagner," she says. "The intention of love is such a real thing, and they are the ones who set that intention. David Wagner is the most generous salon owner in this industry—not just financially, but from his heart as well."
Well-known for his Daymaker presentation, Tarte says who you see on stage is who Wagner is and what he brings to the company.
"Audiences are energized, excited and motivated by him—even those outside the beauty industry." 
Inspired by Wagner, Tarte says they often talk about being "way showers" at Juut, by having an open heart and being connected to each other. And sometimes, the "way showing" comes back full circle in moments Tarte could never anticipate. 
A few years ago, there was a gentleman who started at Juut as a massage therapist, but eventually got his cosmetology degree and worked his way up to become a hair director at one of the locations.
"During one of our Daymaker classes in his early years, we were just coming off the holidays," Tarte explains. "He told us that when he was home for Christmas, he overheard his family in the other room complaining about this person and that person and just generally speaking badly.
"That's when it dawned on him that he didn't think like that anymore. He said, 'I see what's right in people, not what's wrong.'"
Tarte says these lessons that Juut employees learn are what make them better human beings, not just better at making a living. 
"We've been talking about love as one of our values for the last 20 years," she says. "And that was really brave back then—nobody else was doing it. But we jumped in with two feet."
The Daymaker culture permeates every part of a Juut employee's life. Tarte says it comes down to making a choice every day, every hour and every minute—to see what's right in things or what's wrong. 
"Daymakers see what's right and work from that perspective," she says. "Keep your heart open and meet others with your best intention, love and care."
And when times are tough, Juut employees know coming to work is the place they get to leave all the bad stuff outside the door.
"When you step from that black mat to that silver floor, you're now in that place where you're surrounded by people who love what they do and you can be your very best," she says. 
However, maintaining this culture takes commitment. "How it feels here at Juut doesn't happen by chance," Tarte says. "It's because we are all committed to Daymaking and we connect with our intentions. It's not always easy—there can be that difficult guest, or challenging situation. But we must remind ourselves what can be learned in the situation."
When Tarte addresses a new group of stylists starting at Juut, she emphasizes not just the commitment to the culture, but also her own passion for the salon.
"I tell them, I feel about Juut like I feel about my only son—unconditional love. It's who we are, how we are, and what we bring to this. That doesn't mean we never have to coach people, but we do it with love, care and heart."