When Anna Larkin's endometrioses forced her to endure six surgeries in two years, she had to stop working for almost 12 months.
Larkin, a master esthetician at Juut's Wayzata location, worked at Juut for five years before she left for another spa, where she was working when her illness struck.
"I had never been sick before and was out of work for almost a year," she says. "When I was ready to return, Juut hired me back."
When Juut hired Larkin, it was with the understanding she would only be able to work 10 hours a week due to her health. 
"But they still hired me," she says. "I went last October, then in November I had another big surgery, then three more surgeries."
During this time, Larkin experienced Daymaking in a way most never do. Every year, the salon celebrates National Daymakers Day in April (also David Wagner's birthday). This year, Larkin's manager informed her that all the employees from the 11 locations came together to help raise money for her medical treatment.
"I've never worked for such an amazing family of people that don't just take care of guests, but employees as well—I get tears just thinking about it," she says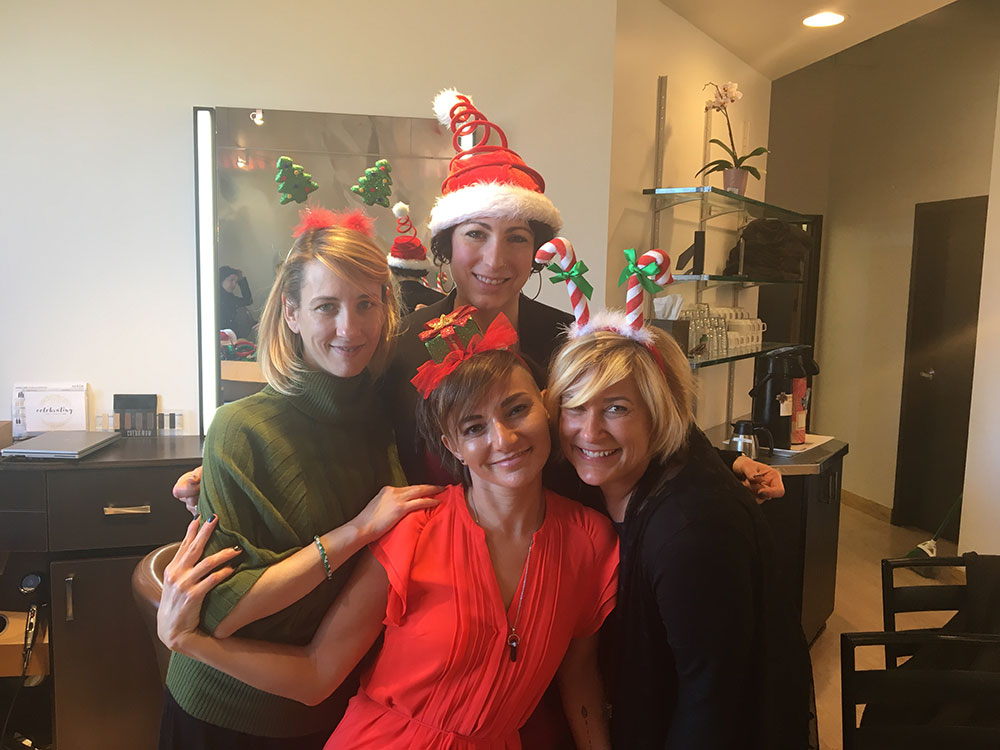 The company came together to do a jeans day, where everyone who wore jeans donated $5 or more. 
"To have the company-wide support was really powerful," she says. "Clients donated as well, and they raised a total of $2,100. Then, David Wagner matched that amount."
Larkin has been recovering and is now 90 percent there—thanks to her co-workers. 
"When I was so sick, they checked up on me all the time, made me food and just motivated me. The management team was also there making sure I was ok and helping me go those 10 hours a week." 
Currently, Larkin works 26 hours a week as she continues to build her hours and stability. 
"Management never rushed me or tried to pressure me to work more hours during that time—instead they and my co-workers were helping me clean my treatment room and lift anything heavy."
Because of the money raised, Larkin was able to order a BioMat, an alternative healing medical device her insurance didn't cover.
"I lay on it every night and every morning to help with the pain and healing process, and every time I lay down, I feel like I'm being carried by my co-workers," she says. 
Larkin says she has more compassion than ever for her clients and co-workers and feels more connected and committed to Juut. 
"I'm more authentic now—my tribe has given me a safe space to share and for others to share their stories," she says. "By being real and raw and sharing with intention, we share the love with everyone."