It's probably not news to you that when the seasons change, your skin care routine should, too. But sometimes it's hard to tell what aspects need to go and what should stay. Skin type, existing habits and personal preferences mean there's no one-size-fits-all solution, but here at the best salons and spas in Minneapolis, Scottsdale, Tempe and Palo Alto, we have plenty of basic tips to take into consideration as we head into winter. Read on to get the scoop.
Take shorter, cooler showers and baths.
Especially during the chillier months, the thought of taking a long soak in a hot bath is so very tempting. Unfortunately, cranking up the water temp can take a serious toll on your skin, leaving it dry and irritated. Opt for warm over hot, and try to limit showers and baths to 5-10 minutes whenever possible. (Bonus: you'll save money and the Earth!) You can also combat hot water's drying effects by proactively stepping up the hydration: add a few drops of nourishing Aveda Composition Oil to your bath, and swap your normal shower gel for a Creme Cleansing Oil. Which brings us to our next tip…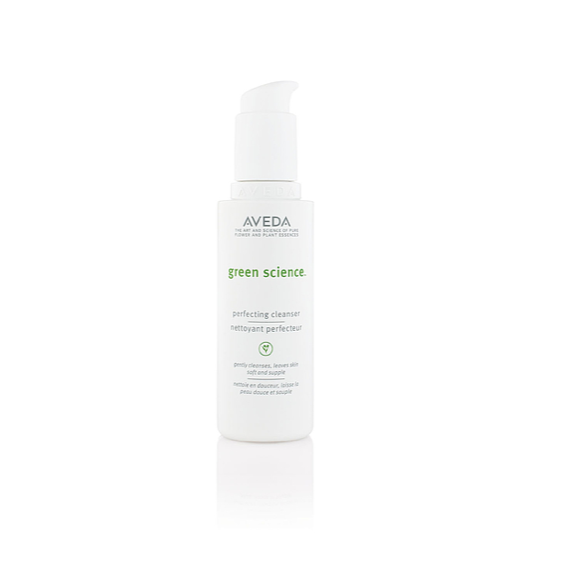 Source | Aveda
Switch to a gentle cleanser.
Come winter, it's key to choose the gentlest products possible—especially if your skin is prone to dryness. Avoid cleansers with strong perfumes and sodium lauryl sulfate, an industrial-grade detergent that is also used for degreasing engines. Sure, it creates rich, foamy bubbles—but at what cost?! There are better options out there, including Aveda Green Science Perfecting Cleanser. It's a milky cleanser that gently removes makeup and dirt while simultaneously nourishing skin with organic argan oil.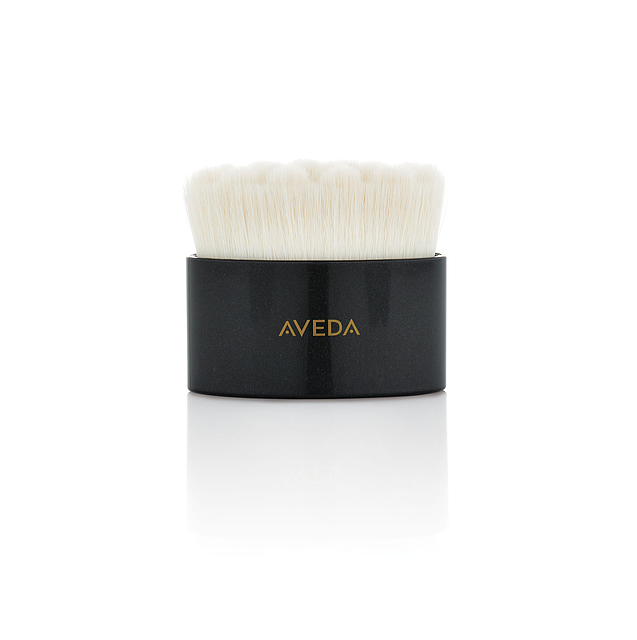 Source | Aveda
Exfoliate with care.
The proper exfoliation balance is a delicate one to strike. Doing so too enthusiastically can lead to patchy, irritated skin. But stop altogether, and dead, flaky skin cells can pile up, making it harder for moisturizers and skin treatments to penetrate. The trick (when you can't make it to JUUT for a facial) is to skip the gritty scrubs and at-home peels and try something less harsh. Our personal method of choice? Dry brushing. This ancient Ayurvedic practice stimulates lymphatic circulation and blood flow while sloughing off dry skin. (Read: helps you get your glow on in a major way.) Aveda also makes it easy—you simply sweep the Tulasāra Radiant Facial Dry Brush across your face for a few minutes before cleansing. Its soft nylon bristles gently remove dead cells and reveal baby soft skin.
Source | Aveda
Make plant-based oils your friend.
Introducing the right moisturizing oils into your skin care regimen can work wonders for dry, flaky skin. Aveda's Botanical Kinetics Hydrating Lotion moisturizes with gentle coconut and jojoba oils, which the skin quickly absorbs. You can also follow up your dry-brushing with an application of Tulasāra Radiant Oleation Oil, a fragrant blend of six organic plant oils, including sesame seed, sunflower, jojoba, almond, apricot kernel and rose hip oils.
By the way: rose hip oil is rich in omega-3 fatty acids, which do your body good whether they're on your face or in your diet. To incorporate them into your weekly meal plan, reach for skin-saving omega-3 oils in coldwater fish like salmon and tuna, chia, flax and hemp seeds, or walnuts.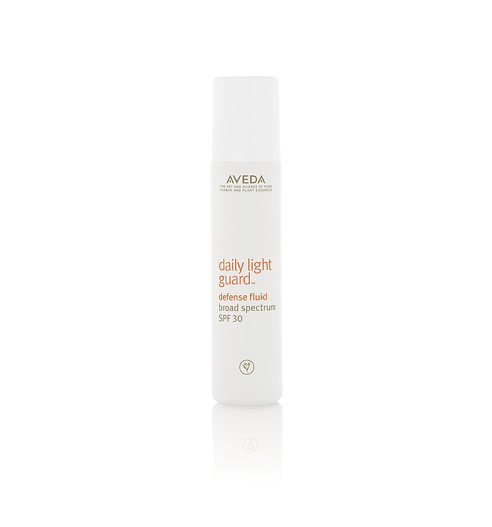 Source | Aveda
Remember your SPF.
Yes, winter means more time spent inside, but that doesn't mean you don't need to protect your skin. UV rays are strong year-round—so continue committing to daily sunscreen. If you haven't already jumped on board, Aveda Daily Light Guard has been an absolute game-changer. Its sheer, mineral-derived formula protects skin from free radicals and UVA and UVB rays. Yes, please!
Moisturize strategically.
The trick is in the timing. Apply moisturizer while your skin is still damp—within five minutes of your (warm, short!) shower—to lock in moisture before it evaporates. For winter, we love extra rich formulas (hello, Stress-Fix Body Creme) and the new Candrimā Body Moisturizer, which is cold weather-perfect with its warm ginger and lily aroma. P.S. bonus points if you moisturize right before bedtime: skin care products are more effective overnight when your body gets busy growing new cells.
Invest in a humidifier.
You and your hair might hate the humidity, but your skin feels quite differently—and while we're on the subject, so does your immune system. Not only does humidity prevent cold winter air from zapping the moisture from your skin, it also makes it harder for bacteria and viruses to travel through the air. Glowy skin year-round and less chance of getting the scratchy throat, red nose and watery eyes that herald a winter cold? Sign us up!
Hopefully, these tips will help you make the most out of the season—and if you're seeking some customized skin care advice, remember that our experts are only a phone call away.
To find your personal skin care guru in Minnesota, come to a JUUT Salon Spa in downtown Minneapolis, uptown Minneapolis, Edina, Roseville, Wayzata, St. Paul or Woodbury.
In the Phoenix area, you have two JUUT salons to choose from, one in downtown Tempe and one in Scottsdale – in the Shops at Hilton Village.
If you're in Palo Alto, you can visit our salon at University & Ramona.