To buy the perfect gift, you have to be something of a mind-reader. Figure out what item or service your loved one secretly desires, but would never buy for themselves. It's a tall order, and when that gift is intended for the woman who gave you life? Let's just say we understand why so many people procrastinate.
Fortunately, here at Juut Salon Spa, we've put together a shopping guide of gifts that any mom would love. How do we know? Well, we surveyed two of our best stylists who also are mothers, Tara Rau Fogerty and Kelly Pavek, to find out just what they recommend. As Kelly says, "I have never heard of anyone not liking these items."
A stress-melting massage ($80 and up)
"A massage is always a great gift. It's such a wonderful experience to remove all that stress from the body and be entirely relaxed. Massages are my favorite service."–Tara Rau Fogerty, master colorist and director.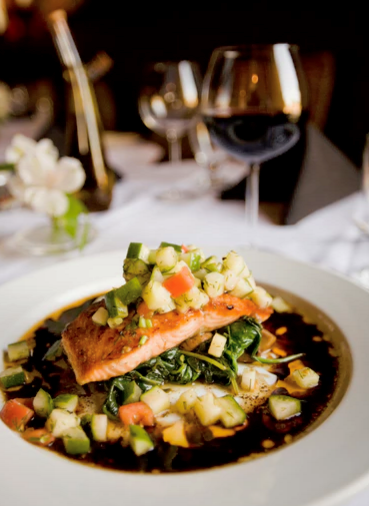 An indulgent dinner out (price varies)
"Along those lines of relaxation and having a little bit of serenity, a nice, quiet dinner out is a great way to make busy, busy moms feel appreciated." –Tara Rau Fogerty, master colorist and director.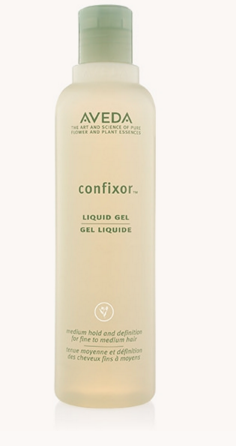 A time-saving gift set featuring Thickening Tonic ($29), Aveda paddle brush ($27), Confixor gel ($21) and Control Force hairspray ($31)
"When I look good, I can conquer anything my energetic 4-year-old throws my way–and look fabulous while doing so. This magic quad of products helps my style last from the crack of dawn, when I roll out of bed to blow dry my pre-washed hair from the night before, to bedtime, when I finally flop down on the couch to catch my breath. Phew!" –Stylist Kelly Pavek.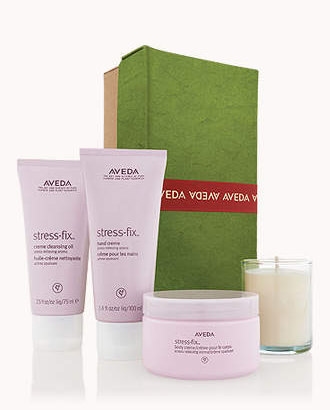 A soothing gift set featuring Stress-Fix bath salts, Body Creme and Aveda candle ($63.20)
"I picture (fantasize here with me a moment) a quiet, relaxing bath by candlelight and then a luxurious crème to give me the best six hours of sleep on the planet. I still smell the reminder of 20 minutes of pure bliss the next morning. Can't go wrong with Stress-Fix." –Stylist Kelly Pavek
"Anything from the Stress Fix line will help a mom who is running the house, keeping the family organized and working full-time too. That lavender aroma of the Stress Fix line is relaxing. The body cream, bath salts or oil let them carry the scent throughout the day to have that calming effect."  –Tara Rau Fogerty, master colorist and director.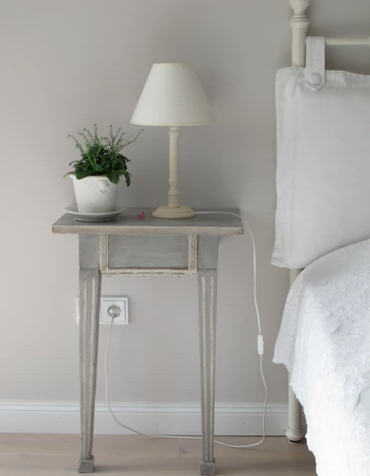 A silk pillowcase to prevent hair breakage and a blender sponge for seamless foundation coverage (price varies)
"The pillowcase would pair very well with any Stress-Fix items. The blender sponge also gives any woman or mom that perfect finish to a fresh face of makeup." –Stylist Kelly Pavek.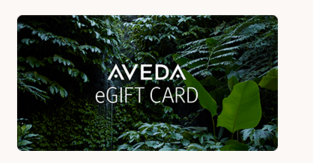 The choose-your-own-adventure option: a gift certificate (price varies)
"Mom would absolutely love a gift certificate to receive a service of her choice and a product to complement that service. Every time I have a guest who has received this type of gift, they are SO excited. Nothing says 'I love you, Mom' like a little pampering and some time for just her." –Stylist Kelly Pavek
We hope some of those gifts resonate with you. And if we may make one suggestion: if you gift Mom with a service at Juut Salon Spa, schedule one for yourself, too, and make it a date. Because nothing beats the gift of quality time together.