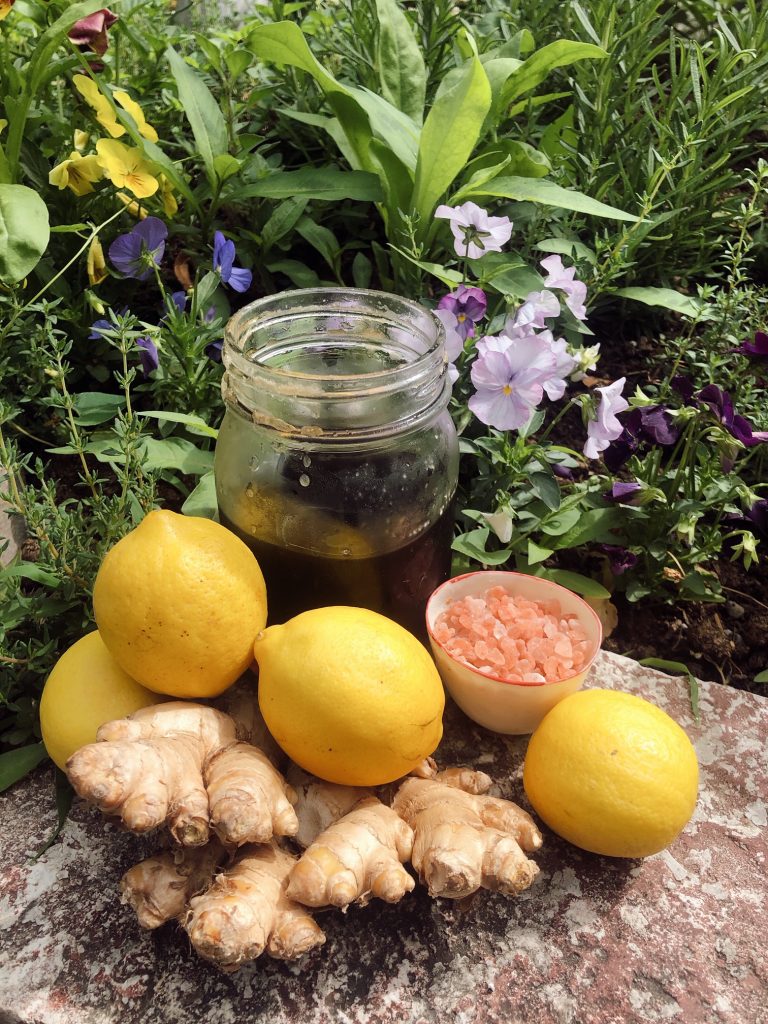 Our summer drink to boost the immune system, promote glowing skin and aid digestion is none other than Summer Ginger Lemonade!
With summer in full swing (sans socializing) we've been finding ourselves spending more time than usual in our gardens, on our porches, and in our favorite neighborhood parks. Whether you're spending the day outside alone or socially distancing with friends, drinks of some kind are usually on the docket. Something cold and refreshing feels integral to summertime. We're all about discovering healthy, delicious recipes that benefit the entire body and are easy to bring along on any adventure. Lemonade is, of course, a summer go-to, and Charlie Wagner, Juut's Director of Wellness, loves to create her own twist to add additional health benefits. Charlie's Summer Ginger Lemonade is our new favorite … and the best part? You can easily make it with ingredients you most likely have on-hand already!
Summer Ginger Lemonade
Ingredients:
1 thumb length of fresh chopped ginger

2 – 4 juiced lemons (or to taste)

2 Tbs maple syrup (or to taste)

A pinch of salt for electrolyte benefits


To make:
Peel and cut your ginger into ¼ in pieces and place in a quart jar.

Top the ginger with boiling water and let steep for 15-20 minutes, then strain.

Add lemon juice and maple syrup to taste.

Sprinkle in salt (optional).

Stir.

Pour over ice and enjoy!